Melissa McCarthy Kills It Hosting SNL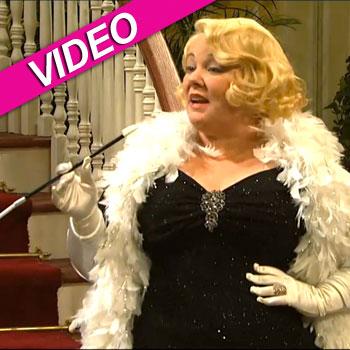 Melissa McCarthy knocked it out of the park as host of Saturday Night Live October 1.
The Emmy-winning star of Mike & Molly was fearless as she sang and danced, did pratfalls and crawled up stairs, wore crazy costumes and drank salad dressing -- all in the name of making them laugh.
VIDEO: Helen Mirren's 'Magical Bosom' Stars On SNL
One of her wackiest bits was as 1930s film star Lulu Diamonds. You can watch it here on RadarOnline.com. Be prepared to LOL.
Article continues below advertisement