Embarassed About What You Wrote? Amanda Bynes Says Drake Has Down Syndrome Eyes But Quickly Deletes Tweets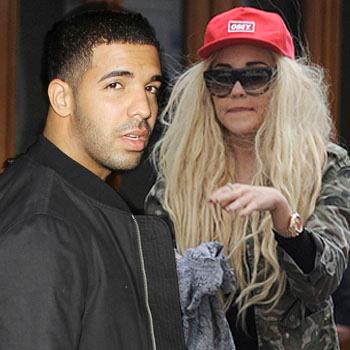 Amanda Bynes' obsession with Drake seems to have taken a dark turn.
The troubled starlet wrote a series of Tweets Tuesday afternoon and quickly deleted them but RadarOnline.com has screen grabs of their offensive message.
"They airbrushed @drake to make his eyes look like he doesn't have down syndrome!" Amanda initially wrote and then followed up with another Tweet denying that she likes the rapper.
"@drake looks like sh*t both ways! I don't like him so stop thinking I do!"
Article continues below advertisement
Amanda, 27, shocked the online world when she first wrote about Drake, wanting him to murder her "private part" but since then has waffled on her feelings towards him, going from love to hate in 140 characters.
When she previously called him ugly she promptly apologized for the slam, but so far she hasn't said she was sorry for this round of ugly Tweets.