Reese Witherspoon's Stepmom Slams The Star: 'She Was Awful And Disrespectful' At Her Wedding, She Claims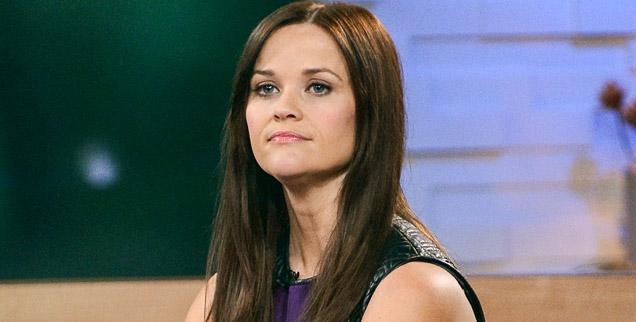 Reese Witherspoon showed a different side to the public when she was arrested on April 19 for disorderly conduct and hubby Jim Toth was arrested for DUI, but now the Sweet Home Alabama star's stepmom is coming forward to say those are Reese's true colors!
Reese's father, John Witherspoon, married Tricianne Taylor in 2012 and in a special report with the National Enquirer, she says the actress is "not the sweet, innocent girl next door that her fans think she is."
Article continues below advertisement
Tricianne, who has admittedly never met Reese, told the Enquirer that Reese's own father almost didn't walk her down the aisle during her 2011 wedding to Jim because she "was so awful and disrespectful to her father.
"Reese shows very little respect to her father, and he's been ostracized by her because she's so angry that he married me," Tricianne said.
As RadarOnline.com exclusively reported in 2012, Reese's mother, Betty Witherspoon, was granted a restraining order against Tricianne after taking legal action against John for bigamy.
MORE ON:
National Enquirer
According to the bigamy lawsuit, there was an announcement in the Tennessean newspaper on March 2011 that said John married Tricianne in Gatlinburg, Tenn., and that they planned a summer reception in Nashville — and he later told Betty he didn't remember marrying Tricianne and claimed he was suffering from early onset dementia.
"Based on Reese's behavior in those police videos following her recent arrest, I believe she has a serious drinking problem and needs to get professional help," Tricianne, who is seeking a $100,000 payday to expose the Legally Blonde actress' deep dark secrets, told the tabloid.
To read more about Reese's family drama, pick up the latest issue of National Enquirer on newsstands Thursday.