She's An American -- And A Land Baroness! Reese Witherspoon Buys THIRD Brentwood, Calif. Home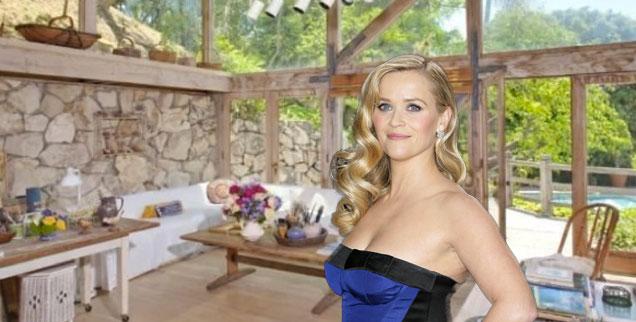 While many associate Los Angeles' posh Brentwood neighborhood as the center-point of the murders O.J. Simpson was acquitted of, it's rapidly becoming Reese Witherspoon's town. Literally.
The Legally Blond star has plunked down $3 million for a 3,053 sq. feet ranch-style home in the Brentwood Circle, the third she owns in the upscale stretch.
The agent who listed the four-bedrooms, four-bathroom home called it a "warm and inviting … enchanted cottage."
Article continues below advertisement
The Walk The Line beauty -- who also owns homes in Ojai, Calif., and Nashville -- has spent more than $11 million on digs in the area, getting her first place there in 2003, and another in 2009.