Exclusive
Reese Witherspoon's Husband 'Hates When Celebrities Behave Like Idiots,' Says Pal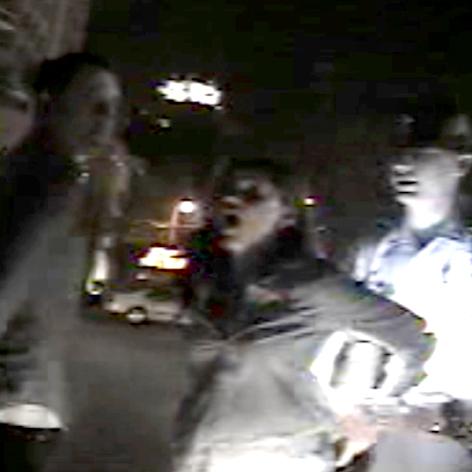 Reese Witherspoon's husband Jim Toth "hates when celebrities act like idiots," says a pal who knows him very well, speaking in the aftermath of his DUI arrest and the dash cam footage showing Reese berating a Georgia trooper and playing the "fame" card.
"Do you know my name sir?" Reese, 37, said as she was being arrested along with her husband on April 19.
"You're about to find out who I am," she told the trooper.
Article continues below advertisement
But Toth, despite his career as a high-powered agent, is "the total opposite" of that, the pal revealed.
"He hates that kind of behavior," said the source. ""He is not impressed by fame and fortune and hates when celebrities behave like idiots.
"He's actually a really down to earth type of person who is also very funny and not caught-up by the Hollywood scene."
Toth threw his wife under the bus during the arrest, as RadarOnline.com reported earlier, telling the trooper, "I had absolutely nothing to do with that," after a prolonged outburst by Reese.
And as the newly released footage has stirred curiosity about Jim and Reese's marriage , the source says that Jim has not been a heavy drinker in the past.
"Ironically, he was the type of guy that would never drink and drive and who was not even a drinker," the source said about Toth. "We are not talking about some hard partying agent type here, he's a stand-up guy."
The pal believes that Reese's actions deeply embarrassed her husband.
Article continues below advertisement
"Jim would have been totally embarrassed -- he hates that kind of behavior and that's why he probably said that about Reese's actions to the police," the friend revealed.
Reese also appeared embarrassed in the aftermath and in her first interview about the incident she told Good Morning America, "I have no idea what I was saying that night. When I saw him arresting my husband, I literally panicked, and I said all kinds of crazy things.