Paris Jackson Shows The Paparazzi Some Love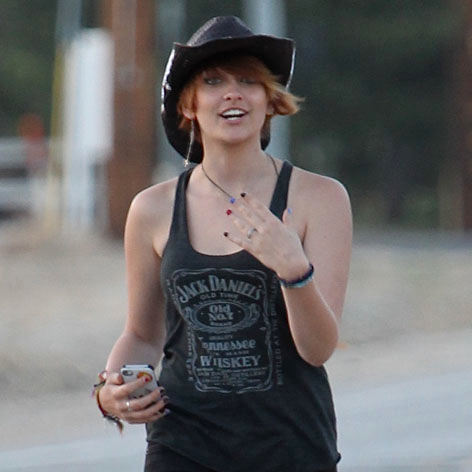 Despite being required by her father Michael Jackson to wear masks so as not to be photographed when she was growing up, Paris Jackson seems to be developing a very friendly relationship with her ever-present paparazzi.
On Saturday, the 15-year-old, sporting a cowboy hat and boots, actually chatted with and fed the frenzied shooters!
The photogs had gathered outside Debbie Rowe's horse ranch in Palmdale, CA. Paris was spending the Memorial Day Weekend there with her mom.
Article continues below advertisement
As RadarOnline.com reported, Paris plans to spend most of the summer with Rowe.
She may be planning to buy a lot more pizza too!