Exclusive
NeNe Leakes Is A Bravo Diva, Refused To Pose For Advertising Photos Claims Insider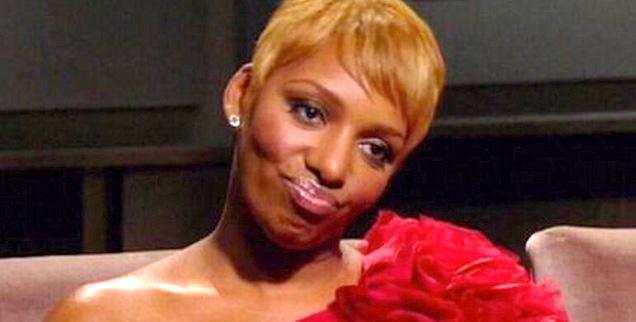 NeNe Leakes is the most popular cast member in the entire Housewives franchise, but a source close to the star exclusively tells RadarOnline.com that her ego is getting out of control and she better check herself before Bravo tires of her diva attitude.
As the highest paid housewife on Bravo — netting a lucrative $1 million deal for Season 6 — NeNe also has a role on NBC's highly popular The New Normal and is hoping to snag a role on FOX's Glee, but according to an insider she's quick to bite the hand that fed her.
Article continues below advertisement
"Bravo picked NeNe and put her on their show and gave her the chance to be successful, but she's getting a really big head about who she is and the network is worried she's getting too big for her britches," the insider told RadarOnline.com.
"During the Upfronts all the housewives were in a room taking photos with advertisers. It's advertisers who make the housewives their money, so all of them were very obliging — expect NeNe. At one point she just sat on the couch and refused to take any more photos."
The source tells RadarOnline.com that NeNe thinks Bravo should be thanking her for how successful the franchise has become, and it's really rubbing everybody the wrong way.
"All the other housewives were just happy to be there, but NeNe was acting like she's Angelina Jolie or something!" the source said.
"It's NeNe's world and everyone else is just living in it."
As RadarOnline.com previously reported, NeNe slammed fellow housewife Brandi Glanville on Sunday night's Watch What Happens Live calling her a "train wreck," to which Brandi responded, "Get to know me first!"
Brandi, 40, also told RadarOnline.com that NeNe's taking far too much credit for the success of the Housewives franchise.
"I do think she was trying to take responsibility for everyone's success a bit," Brandi said of NeNe's appearance on Andy Cohen's show.
"It takes a village and we're all in this together. Everyone on the show brings something different and they're all important roles."