Blake Shelton & Miranda Lambert's Marriage Under Pressure From Long Separation: How They're Coping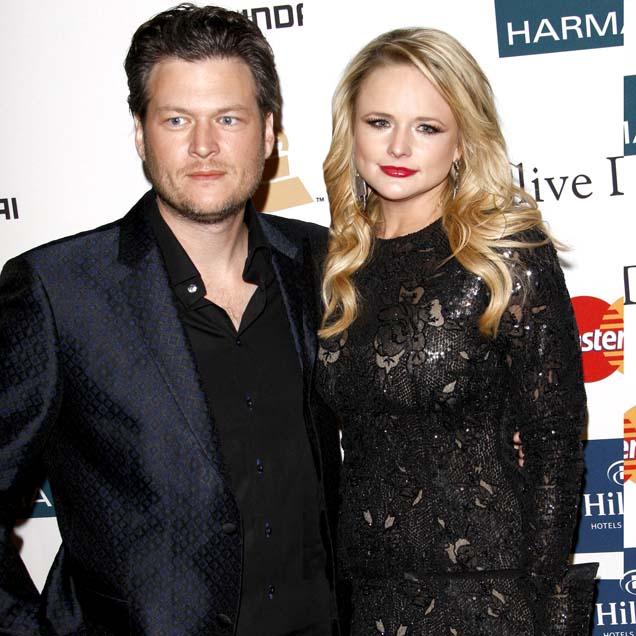 While Miranda Lambert and Blake Shelton might find their marriage under pressure in the summer months ahead -- both are SWAMPED with professional commitments -- RadarOnline.com has learned that the first couple of country is doing everything in its' power to cope with the long, lonely days and nights in their future.
With blazing-hot careers, both have been hard at work since their wedding two years ago, as they reportedly spent just four months together in their first year of marriage, leaving them to adjust to the time away and make the most of the time they have together.
Article continues below advertisement
"I don't know how many total days we've spent together since we've gotten married but … it's not normal," Blake said. "It's not enough."
This summer, from May until Sept., they will be apart AT LEAST 71 days, as The Voice judge has a whopping 153 commitments prior to the end of his Ten Times Crazier tour Oct. 5.
Adding to the pressure, perhaps, are Miranda's lingering doubts about Blake's wandering eye, after reports sprouted he had a month-long affair with singer Cady Groves after a racy Twitter chat.
"Since the Cady scandal," an insider told Life & Style, "they've done a lot of work to their relationship. But Mirada knows she can't change Blake, being a flirt is in his DNA."
One coping mechanism Miranda might take to is partying with pals, as insiders told In Touch she's been knocking 'em back in Blake's absence, citing her behavior on May 3, when she played at the Barnstable Brown Kentucky Derby Gala.
Article continues below advertisement
"As soon as she arrived at the party, she went straight for the Grey Goose," an insider told the magazine, adding that the country starlet "stayed for most of the party into the early morning hours."
Another source said that while Blake "has always been a huge drinker, now, they both drink." (Relax: Those recent pregnancy rumors surrounding Miranda proved to be false.)
Despite all of the obstacles, no one is disputing the unbridled love and affection the songbirds have for one another the cornerstone of any successful relationship. Blake made it abundantly clear last week in Bakersfield, Calif., when he surprisingly serenaded her at her concert.
For more on country's first couple, keep checking RadarOnline.com.
Be sure to follow us on Facebook and tweet us @Radar_Online.