Blake Shelton & Miranda Lambert At Center Of More Marriage In Trouble Reports -- What's Really Going On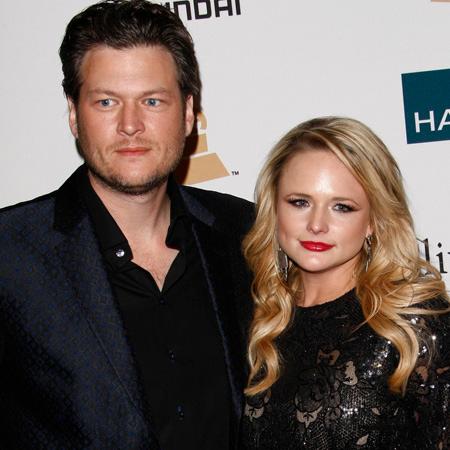 One of country's most famous couples has been under fire with reports that their two-year marriage crumbling and while Blake Shelton and Miranda Lambert continue to deny anything is wrong, RadarOnline.com is taking a look at the latest reports surrounding their relationship.
"Despite being married, Miranda and Blake are like two ships passing in the night," a source told the National Enquirer, who is reporting it's splitsville for the once happy couple.
Article continues below advertisement
"Between their touring schedules and public appearances, they're actually together only about 50 days a year. That's no way to run a marriage — and suspicions and jealousies creep up between them."
Speaking of jealousy, Star magazine is reporting that Miranda is green with envy over Blake's decision to bring Sheryl Crow onto The Voice as his guest mentor.
"Miranda lit into Blake. She bawled and screamed that he's heartless, and he yelled back that she needs to chill out and trust him," a pal told the magazine.
"Sheryl's been texting and calling Blake during off-hours, and Miranda is extremely annoyed."
But as RadarOnline.com exclusively reported last week, it was Miranda who turned down the guest mentor gig on her hubby's talent show!
"Blake originally wanted Miranda to be his celebrity mentor this season, and of course the producers of The Voice were all for it," an insider revealed to Radar.
"While she had to turn it down because there would have been conflicts with her touring schedule, it still became the cause of a few major arguments between them."
Article continues below advertisement
According to the Enquirer, the two have a difference of opinion of where they'd like to spend their time — Blake in LA and Miranda in Oklahoma — and the good looking 36-year-old being constantly surrounded by young beautiful singers isn't helping matters.
"Remember, Miranda and Blake began flirting with each other while he was still married," the pal told the Enquirer. "Blake and Miranda really need to make the effort to give their marriage time to blossom and grow. As it is now, they're drifting further and further apart."
And while cheating scandals aren't anything new for the couple, Star notes that Miranda publicly announced, "divorce is not an option," so it's clear the two plan on sticking it out.
For the inside scoop on Blake and Miranda's marriage, pick up the latest issues of Star magazine and National Enquirer, on newsstands Thursday.