Exclusive
Miranda Lambert Turns Down Blake Shelton's Mentoring Proposal On The Voice – What's Really Going On In Their Marriage?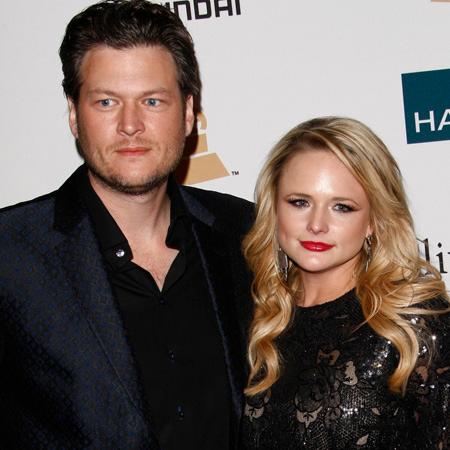 While Blake Shelton and Miranda Lambert are discounting reports that their nearly two-year marriage is crumbling, the country duo's actions continue to raise eyebrows, RadarOnline.com is exclusively reporting.
"Blake originally wanted Miranda to be his celebrity mentor this season, and of course the producers of The Voice were all for it," a source told Radar.
"While she had to turn it down because there would have been conflicts with her touring schedule, it still became the cause of a few major arguments between them. Miranda had issues with Blake's wandering eye with fellow past contestants on the show, but it was his recent Twitter flirtation with Cady Groves that really got her steaming mad.
Article continues below advertisement
"Miranda has been giving him a taste of his own medicine and showing him that two can play at this game. She's been flirting with a few of the single guys on her tour, even their good friend Luke Bryan who's happily married, and it's conveniently gotten back to Blake. Miranda has more to worry about because of Blake's cheating history, but they're both playing games that are just adding more fuel to the divorce rumors."
The 36-year-old Honey Bee singer was still married to his first wife Kaynette Williams when he fell for Miranda, 29, in 2006. The couple tied the knot on May 14, 2011.
The handsome 6' 5" country superstar made headlines when sexy back-and-forth Twitter exchanges between him and sexy singer Cady Graves fueled reports that he was carrying on a month-long affair with 23-year-old brunette pop-county star.
Article continues below advertisement
Miranda has previously said in interviews, "Divorce is not an option."
Miranda is currently on a busy tour schedule around the country while Blake, who ultimately picked Sheryl Crow as his mentor on The Voice, is preparing for his Ten Times Crazier Tour, which begins in July.
According to sources in both camps, the marriage on the rocks stories have turned into a he-said, she-said scenario with Blake and Miranda equally to blame.
"These Miranda and Blake break up, cheating and jealousy rumors sound like the makings of a classic country song," adds the source. "Miranda's people say she could have easily changed her touring schedule to accommodate mentoring on The Voice, but she was getting Blake back for his out-of-control flirting – it's the ultimate brush-off.
It's hard to tell if these two are headed for divorce court or madly in love – some say they're getting the biggest kick out of keeping everyone guessing."