LeAnn Rimes Details Depression That Drove Her To Rehab, Denies Eating Disorder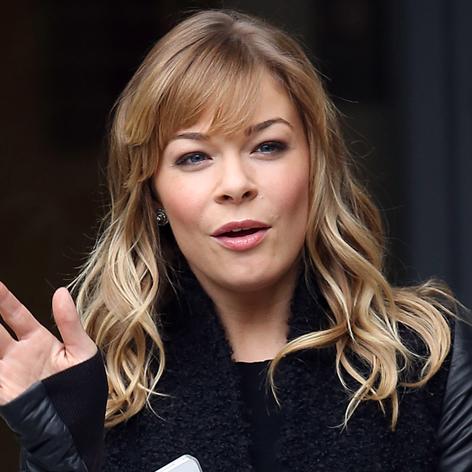 Article continues below advertisement
After a feud with one of her Twitter followers exploded, Rimes checked into a treatment center the day after her 30th birthday to deal with "anxiety and stress," but she now admits that she was deeply depressed as well.
"I had been crying all day, staying in bed," she reveals. "I've had all eyes on me since I was 13, so there was a lot to sift through. I started dealing with emotions I had ignored."
LeAnn said she also believes that achieving fame at such a young age contributed to her issues.
"I felt like an alien child because people only focused on my voice," she explains. "I'm only finding myself now."
The break also gave her a chance to focus on herself and come into her own.
"I was afraid to be alone. There was always someone around – my parents, former husband Dean Sheremet, my bandmates, Eddie. I wanted to take care of myself."
Article continues below advertisement
After leaving treatment, LeAnn said that it took awhile to adjust.
"It was an even darker time," she says about the period after rehab, where she was dealing with everything from rumors of her eating disorder to her feud with Cibrian's former wife, Brandi Glanville. "I listened to the negativity – people telling me I didn't deserve to be happy – instead of myself.
"Now, I try to tune it out."
As for addressing her seemingly scary skinny body at the time, the How Do I Live singer denies ever having eating issues.
"I look back and think, 'I was small,' but I've never had an eating problem, and I can say that 100 percent confidently. But I was stressed, and some people gain weight, some people lose weight."
Rimes, whose latest album is perceived to explore the pain she caused to her husband at the time, Dean Sheremet -- as well as Glanville — said she's not hoping to change the public's opinion about her with the candid confessions.
"I'm just sharing the truth and how I feel. I make mistakes like everyone else."
As for the future possibility of starting a family with Cibrian, Rimes confesses that fertility issues run in her family.
"My mom had major fertility issues," she says, admitting that they are open to adoption or surrogacy if the need arises. "Eddie and I have talked about it."