Do You Believe Her? Kim Kardashian Claims She Hasn't 'Really Thought About' Selling First Baby Photos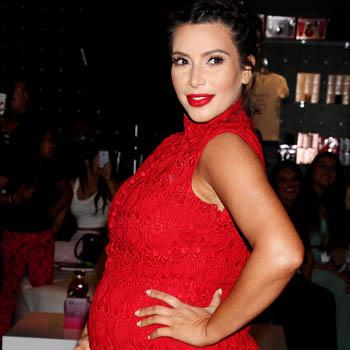 Article continues below advertisement
In the interview, Kim also admitted that she is still struggling with her pregnancy body and that it is difficult to get dressed with the added to her curves.
"I think I was trying to hide it for a while, but I'm still at the stage where nothing looks good, so I'vefound it really difficult to get dressed," she explains.
"Right now, there's not much that will fit me."
Sister Kourtney attempted to interject during the chat with Fabulous, supporting Kim by saying that her insecurities are normal.
"But that's how your body is when you're pregnant," she said. "At first it looks better with loose clothes, then you get to the point where it looks better in tight."
"Kourtney is so tiny that when she was nine months pregnant it was like my regular size," Kim responded, with a sigh.
Do you believe that Kim hasn't even thought about selling her baby photos? Sound off below.