Kim Kardashian And Kris Jenner 'Blind-Sided' Kourtney & Khloe With Reality Show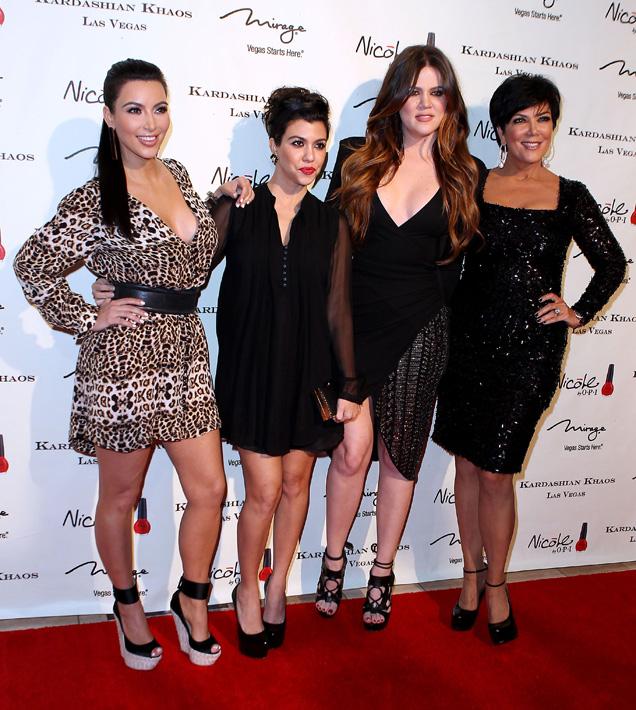 Article continues below advertisement
"Yeah, I was reluctant at first," admits Kourtney, who was hesitant to sign up for the Keeping Up with the Kardashians, after Kim and momager Kris "cooked up" the idea. "I think I was just being a protective older sibling. I didn't know how things would be edited," she says.
"Me and Kourt were kind of blind-sided," Khloe added. "Mom and Kim knew what was going on and it all happened so fast."
Kim admits that because no one really understood what they were getting themselves into, the show ended up being successful because they were all authentic
"When my mom came with the idea I was like: 'OK,'" Kim explained. "Within a couple of days we were filming, so we didn't really have time to digest it. That's the beauty."
Khloe added, "I think if we'd had time to analyze it, we would have thought about it too much and wouldn't have been able to be ourselves.
"I forget that I do these things. I go to the gynecologist and they're filming and I don't even think about it. We've had the same camera crew since day one and we're so comfortable with them, they're like family."
As RadarOnline.com previously reported, in the same interview, Kim also talked about her pregnancy weight gain and admitted that she and Kanye West "lead separate lives."