'We Lead Different Lives' Kim Kardashian Admits Of Relationship With Kanye West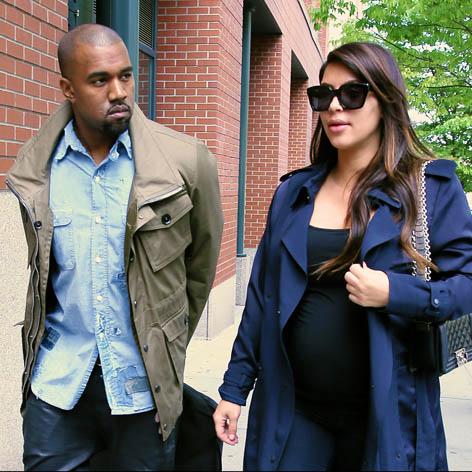 Kanye West's recent surly behavior has raised eyebrows, but his baby mama Kim Kardashian appears to be taking their differences in stride.
As she expects the couple's first child this summer, Kim admitted to the U.K.'s Fabulous magazine of Kanye, "We live different lives."
"I'm definitely more of a recluse since I was pregnant. But I haven't necessarily decided to hold myself back, it's just preparing myself for respecting the privacy of my child and my boyfriend," Kim said.
Article continues below advertisement
"We live different lives, but I love being open. That's who I've always been. That will never change because that is who I am," the Keeping Up with the Kardashians star said.
As RadarOnline.com has previously reported, fans of the pair were shocked when Kanye walked into a street sign on Friday and then went into an expletive-fueled tirade against the paparazzi -- all in front of pregnant Kim!
The incident left the rapper with a nasty gash on his forehead.
Encounters with the photographers are par for the course for this superstar pair and should become even more intense when their baby is born. And in her Fabulous interview, Kim said she IS concerned about raising their child in the spotlight. "It does worry me when I think about it." But she also added that her younger sisters Kendall, 17, and Kylie, 15, have given her hope. "My little sisters have grown up so amazingly, with really good heads on their shoulders."
Kim, however, told Jimmy Kimmel earlier this year not to expect to see her child on the Kardashian family shows. "The baby is not going to be on our show," she said. "As of now, that's just a personal choice that Kanye and I have made...we're going to try to keep it as private as possible."