Exclusive
Khloe Kardashian Straightens Out! Getting Invisalign Because 'She's A Perfectionist,' Says Her Dentist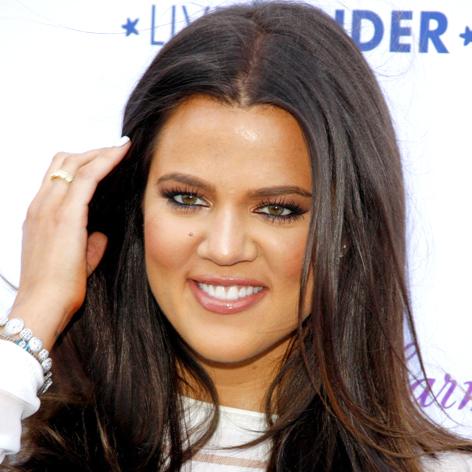 Now that Khloe Kardashian has dropped some weight, the reality TV star is looking to complete her look by straightening out her pearly whites with Invisalign, RadarOnline.com has exclusively learned.
The 28-year-old visited the office of the Kardashian family dentist, Dr. Kevin Sands last week — while cameras rolled for the latest season of Keeping Up With The Kardashians — to start the process of getting the clear braces on her teeth.
Article continues below advertisement
"She happens to have one of the most beautiful smiles I've ever seen," Dr. Sands told RadarOnline.com in an exclusive interview.
"But she's a perfectionist and so am I, so it was just something we knew we could do. We'll take her from a 9.5 to a 12!"
According to Dr. Sands, Khloe will wear the custom-made series of Invisalign for a few months.
"Her teeth are just slightly crooked and rotated, most people wouldn't notice, that's how minor it is," Dr. Sands said.
"But Invisalign is just so easy and non-invasive that it's worth doing. When Khloe walked in last week I was like, 'Wow!' She looks better than ever. We fixed some fillings and took the molds for the Invisalign."
Dr. Sands is a dentist to the stars in Beverly Hills, Calif. but treating the Kardashians is his most lucrative gig, telling RadarOnline.com, "They're the most expensive mouths in town right now!"
"Kim I've been treating for years, I do Kanye, the entire Kardashian family. I'm lucky to say I'm their guy and they're very loyal. Most loyal family I know!" Dr. Sands said.
"They're just good patients and want to keep up with their hygiene. They've been filming the show and it's been a lot of fun."