LeAnn Rimes Drops Malpractice Suit Against Dentist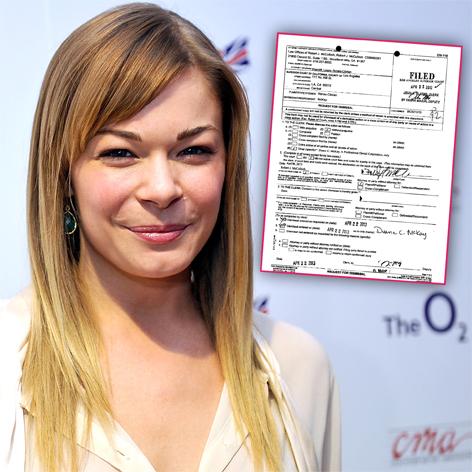 UPDATE 3:37 p.m. -- A source close to the case has clarified the dismissal was only against the dentist's corporation -- 'Duane C. McKay, A Professional Dental Corporation' -- because it no longer exists. The suit against the dentist himself remains.
LeAnn Rimes has dismissed her lawsuit -- for now -- against a Los Angeles dentist who she alleged bungled her mouth so bad that it stalled her career.
In a "request for dismissal" filed in the Los Angeles Superior Court on April 22 — and obtained exclusively by RadarOnline.com — Rimes, 30, asked a judge to dismiss the case against Dr. Duane C. McKay without prejudice.
Article continues below advertisement
When a case is dismissed without prejudice, it signals that none of the rights or privileges of the plaintiff are considered to be lost or waived. That means Rimes could sue again.
Indeed, one source told RadarOnline.com: "This is not the end of the case."
In a previous filing, Rimes claimed she received nine root canals, a tooth extraction, bone grafting and a variety of other unpleasantries as a result of Dr. McKay's treatment over three years.
She had sued for damages that included lost income due to her inability to perform.
Rimes' "ability to perform as an artist," her original suit alleged, "has been and will continue to be significantly compromised until all re-treatment is complete."
As RadarOnline.com previously reported, Rimes was forced to cancel a performance in October citing a "massive infection."
The country singer's lawyer, Robert McCulloch, did not return a request for comment at our time of publication.