Jon Bon Jovi Brands Justin Bieber 'An A**Hole' For His Unprofessional Antics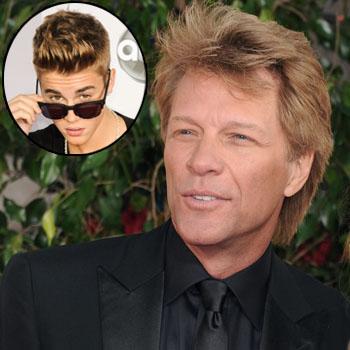 Jon Bon Jovi is not a Belieber.
The legendary Bon Jovi front man is slamming 19-year-old pop star Justin Bieber for his truly unprofessional antics of showing up two hours late for his show at the O2 arena in London in March 2013 – and RadarOnline.com has the details.
"Every generation has guys that do that, none of that is new," the 51-year-old spat to the Standard while on tour in Vienna.
"They run the risk of disrespecting their audience members who have worked hard to pay for their ticket, to give you the permission to take two or three hours of their lives — or in that kid's case, 80 minutes of their lives."
Article continues below advertisement
The rocker, who has been in the limelight since releasing the 1984 hit album Bon Jovi, continued to rant about the teenager's less than professional demeanor.
"Do it once, you can be forgiven. Do it enough times and shame on you. They won't have you back," he said. "Then it just becomes a cliché. It's really not cool — you're an a**hole. Go to f**kin' work!"
Back in March, Bieber defended his tardiness claiming that he was only 40 minutes late to the show and that it was only because of technical issues.
On Sunday night, Bieber showed up to the Billboard Music Awards, where he was booed when he went up on stage to accept the New Milestone Award.