Jodie Foster Shares Hugs & Coffee With Ex-Partner Cydney Bernard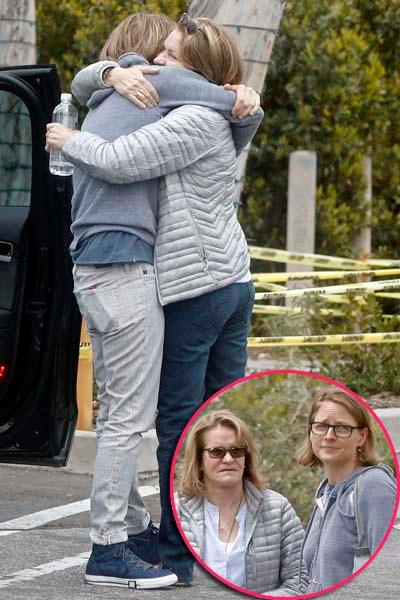 Jodie Foster and former partner Cydney Bernard enjoyed a hug outside a Bel Air, Calif. Starbucks Wednesday morning, and we've got the shots for you right here on RadarOnline.com.
Jodie wore a grey zip-up hoodie and grey pants, while Cydney wore a sunglasses, a striped jacket and jeans.
As we previously reported, the Silence of the Lambs star, while accepting the Cecil B. DeMille Lifetime Achievement Award at this year's Golden Globes, indirectly hinted to her sexuality in saying she's always kept mum about it for privacy, and that she came out to her friends and loved ones "about a thousand years ago, back in the stone age."
Article continues below advertisement
In the speech, she called Cydney a "heroic co-parent" and her "ex partner in love, but righteous soul sister in life."
The women share two sons, Charles and Kit.