'James Bond' Style Female Enforcer Heading To Trial For Allegedly Murdering 'Cougar Town' Star's Sexy Model Girlfriend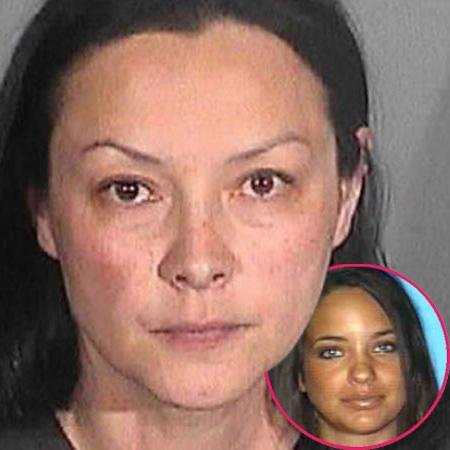 Jury selection for the trial of a female James Bond -- style hit-woman who allegedly strangled a model to death with her bare hands is set to begin on Monday.
Described as a cold-hearted enforcer who was allegedly hired to "confront and intimate her victim," 47-year-old Kelly Soo Park was charged with murder for the 2008 strangulation death of pretty aspiring actress, Juliana Redding, in her Santa Monica, California apartment.
Article continues below advertisement
Prosecutors claim her "fee" for the murder was $250,000!
Prosectors also allege that Park worked for Dr. Munir Uwaydah as his real estate broker and financial assistant, but when he offered her a huge bonus to act as a "debt collector," she took the fatal assignment that ended in a violent struggle and sloppy attempt (leaving behind DNA and fingerprints) by the hired killer to hide the evidence afterwards, according to the Los Angeles Times.
An autopsy revealed that the 21-year-old's throat had been clenched so tightly that her blood stopped. Bones in her neck had been crushed and scratches under her chin came from Redding's own fingernails as she fought desperately to break her attacker's grip, said the forensic pathologist.
Saliva from actor Brian Van Holt was also found at the crime scene and the L.A. Times reported that the future Cougar Town star later told the grand jury that he and Redding had been in an "intimate relationship" and were out together the night before she was killed, but there has never been any indication that he was ever a suspect in the murder.
Defense attorneys, however, have argued that the real killer was another of Redding's boyfriends, John Gilmore, reported ABCNews.com, despite him being cleared as a suspect due to having several alibis.
The motive for the alleged murder-for-hire stems back to a business deal with Dr. Uwaydah that the victim's father, Greg Redding, had prematurely backed out of over concern about illegal operations.
Park has been free on a $3.5 million bail awaiting trial, while Uwaydah – who has not been charged with a crime - fled the U.S. shortly after she was arrested in 2010 and has since been living in Lebanon.