Exclusive
A Woman Scorned! Is Spiteful Demi Moore Going After Ashton Kutcher's Cash?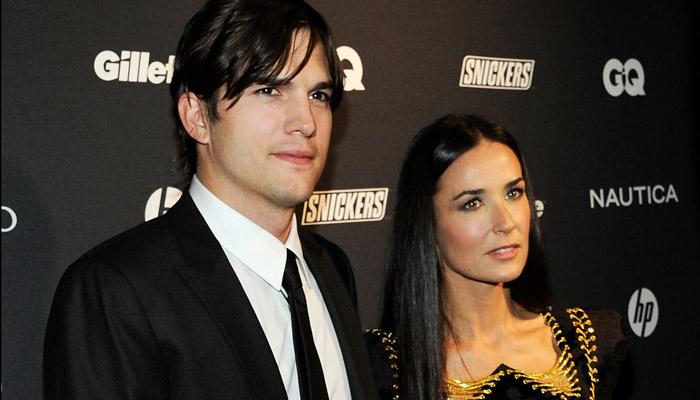 Don't get mad, GET EVERYTHING! As Demi Moore and Ashton Kutcher's divorce drags on, it seems the Ghost star is taking a page from Ivana Trump's book and going after her cheating hubby's bottom line.
Demi is still "really pissed" that Ashton cheated, a source previously told RadarOnline.com. So now, she has demanded Ashton pay spousal support, even though she is reportedly worth $150 million and Ashton is worth $10 million less.
Article continues below advertisement
She's also reportedly asked him to help pay for renovations on her $25 million apartment in New York. That's a particularly low blow, RadarOnline.com has learned, because construction on the home in the famed San Remo building had stopped long before Ashton cheated on her with San Diego party girl Sara Leal back in 2011.
"Demi hasn't been seen in the building for a long time," an insider tells RadarOnline.com exclusively. "The renovations seemed to stop back in 2011, before it came out about Ashton cheating. She bought the place with Bruce Willis anyways, so if she's asking Ashton to pay for it, it seems like she's just doing it out of spite."
"And Ashton usually stayed at hotels instead of the apartment when he was in town," the source says. "Why should he pay for it? It seems like she's trying to punish him or something."
The emotional back and forth between the couple is complicated by the fact that the they didn't have a prenup.
The couple married in 2005, but split in 2011.