Ashton Kutcher & Demi Moore's Divorce Turns Into Battle Over Disputed $10 Million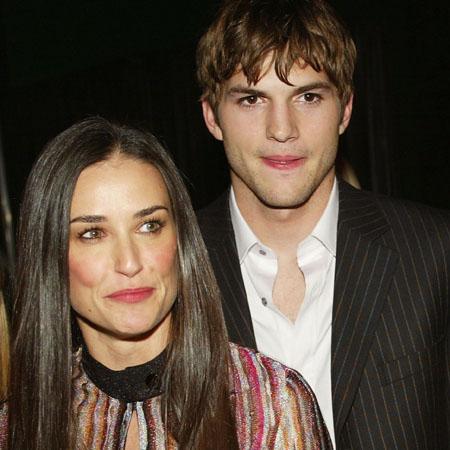 Ashton Kutcher and Demi Moore are battling for $10 million, over one of the actor's investments, in their ongoing divorce.
"Ashton and Demi are still not divorced, and no settlement has been agreed, even though they have been in negotiations for over a year," a source told the NY Post. "Ashton made a lot of money after they married, but he doesn't believe he owes her as much as she is asking for."
The actor and a few high-profile businesspeople -- including Madonna's manager Guy Oseary -- made the initial investment in a tech industry start-up in 2010, a year before he and Demi split.
Article continues below advertisement
The value of his share has been estimated as high as $20 million, spurring Demi's $10 million request, the source told the paper.
The 35-year-old actor, who pulled in $24 million for his work on Two and a Half Men in 2012, not only replaced Charlie Sheen on the show, but took his title of TV's highest-paid actor.
Demi's last big money role came a decade ago, as she pocketed $2 million for starring in Charlie's Angels: Full Throttle in 2003.
Ashton, who's currently dating Mila Kunis, officially filed for divorce in Dec. 2012, more than a year after their Nov. 2011 split.