Tears For The Game: Emotional David Beckham Cries After After Last Match As Victoria And Their Kids Look On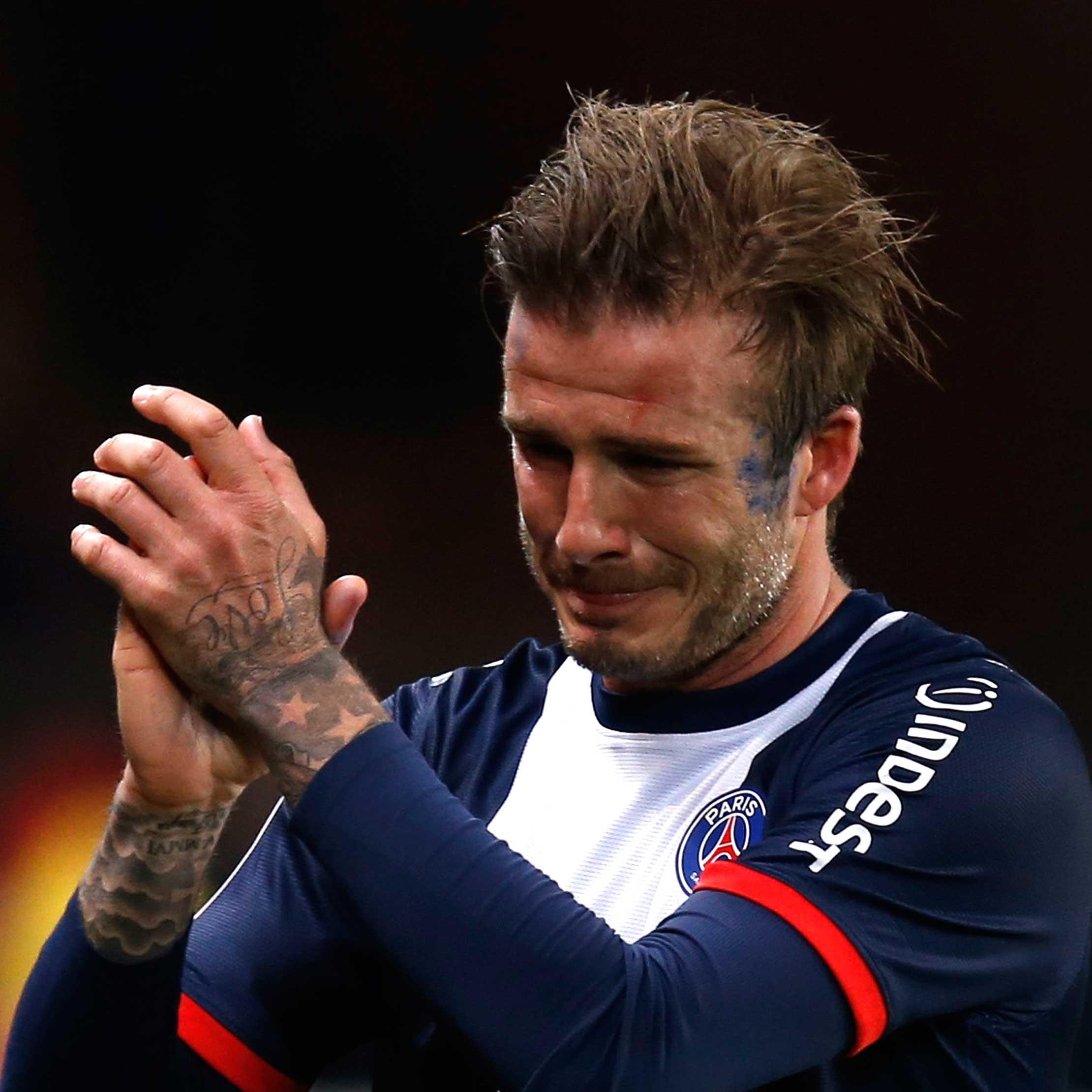 David Beckham let his macho persona down and burst into a flood of tears at the conclusion of his final game of pro soccer.
With his wife Victoria Beckham and their children, Romeo, Brooklyn, Cruz and Harper, in the stands, Beckham was given a standing ovation by fans from both sides when he left the field in the middle of the second half of the game.
Beckham played for Paris St.-Germain for his final season as a pro. He was with the Los Angeles Galaxy from 2007 to 2012.
Article continues below advertisement
"It's been very special to finish my career here. It could not have been any more special, Beckham told the crowd.
"I just feel that it's the right time to retire. I feel that I've achieved everything that I could in my career. I wanted to go out as a champion. I've finished my career in a team that has treated me like I've been here for 10 years.
"After 22 years of playing football I'm going to take a few months to enjoy time with my family."