Bryce Dallas Howard Defends The Kardashians, Slams 'Cruel' Baby Weight Bullying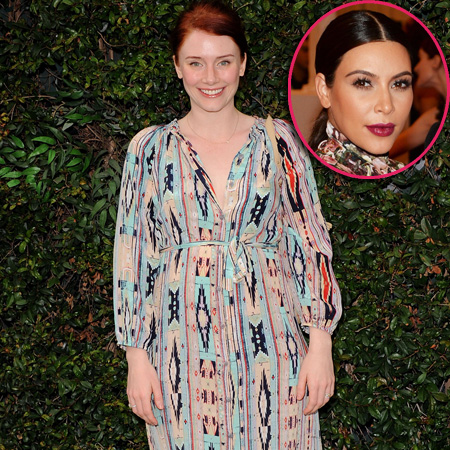 Article continues below advertisement
Howard, who was on bed rest during her pregnancy with Beatrice, got hooked on Keeping Up With the Kardashians while she was laid up.
"I was like, 'I just want to watch the Kardashians, I never watched it before! I just really want to see what this is all about,'" she says about how she got hooked.
"And I have since watched every single episode. I love it ... I love it."
Obsessed with the very public lives they lead, she is fascinated by how they keep themselves sane despite the "attention and criticism" they endure and admires how they have kept their family unit strong.
MORE ON:
Keeping Up With the Kardashians
"Whatever your opinion is of their family, they've kept their family together and they love each other and stay very strong and seem to stay very united," she said. "I'm just very interested in that because what they've been through is something that not a lot of people have gone through."
Like Kim, Howard was blasted for gaining weight during her pregnancy, and is disgusted by baby weight bullying.
"I don't know what a solution is, but I really wish that people wouldn't do that because it's genuinely bullying. And for some reason people are accepting that form of bullying and it doesn't just affect celebrities. It's online and kids with one another on Facebook," she explained.
"It's just not acceptable. It's cruel, it's malicious and if saying that out loud to a person's face wouldn't be tolerated, then it shouldn't be tolerated when it's done anonymously. I think it's kind of a shallow side of our culture and our society and I hope at some point we evolve beyond that because it hurts a lot of people."