Exclusive
Show Her The Money! Brooke Mueller's Mom Moves In To Get Custody Back Of Twins So She Doesn't Lose $55,000 In Child Support From Charlie Sheen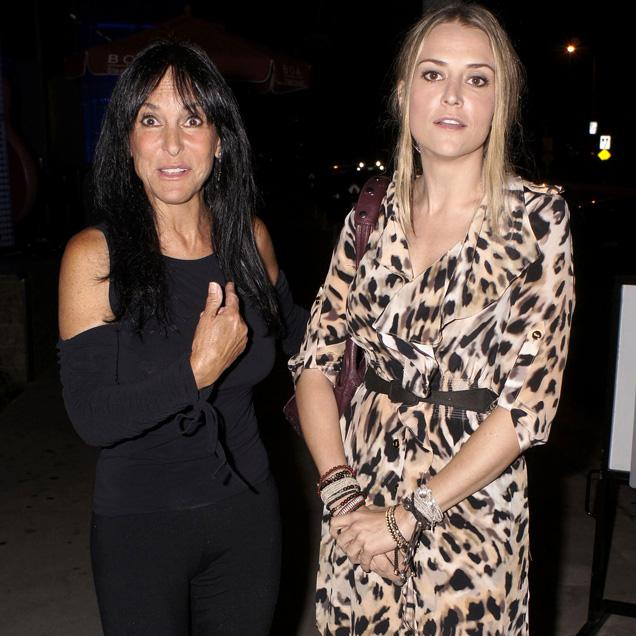 Charlie Sheen's ex-wife, Brooke Mueller, is desperate not to lose her $55,000 a month child support payment now that a judge has awarded temporary custody of her twins boys to Denise Richards.
As part of her plan to keep the money and get back her twins sons after she is released from rehab, Brooke had her mother Moira Fiore, move into her home to help care for the children, RadarOnline.com is exclusively reporting.
Article continues below advertisement
"This won't be the first time Moira has uprooted her life in Palm Beach, Florida, to help her daughter. Brooke is scared that Charlie is going to cut off her $55,000 in child support, and feels that the judge might give the boys back to her with her mom living under the same roof.
"Moira has had visitation with Bob and Max since they were placed in Denise's care."
The hefty child support payment Mueller receives from Sheen is her only source of income.
Article continues below advertisement
However, according to our insiders the chances of Mueller having custody re-instated after she leaves the Betty Ford Center "are slim to none at this point. The Los Angeles County of Department of Children & Family Services isn't just going to turn the boys over to Brooke when she leaves rehab because she has a repeated history of using drugs after leaving treatment.
"The twins are absolutely thriving in Denise's care and there is absolutely no reason to uproot them."
Mueller has been in rehab more than 10 times and reportedly as many as 20 times.