Bethenny Frankel: Marriage To Jason Hoppy 'Made Me Feel Like I Was A Bad Person'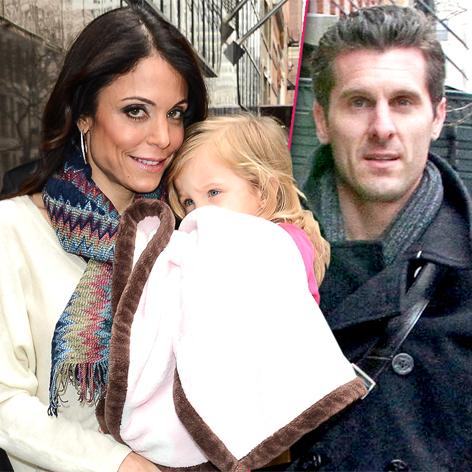 Bethenny Frankel's divorce from her husband Jason Hoppy is dragging on and turning nasty as they fight over custody of their daughter, their living arrangement and her vast fortune, but she says that as she looks back she said the marriage made her feel like she was a "bad person."
The former Real Housewives of New York City star opened up about her lengthy court battle and how unhappy she is still living with Jason.
Article continues below advertisement
Bethenny, 42, says that she and Jason are "uneasily" sharing their Manhattan apartment, and they both want full custody of Bryn.
"My living situation is very, very stressful," she told People magazine. "I don't think it's very healthy for anyone involved. It's very upsetting." Since they both want to live in the Manhattan apartment she said they make the situation work, even though it is miserable.
"You just have to endure it."
Bethenny said that she was devastated when her marriage to Jason, 41, turned sour and that she hit a dark and low point with self reflection.
"All the things that I've tried to resolve in therapy and get past from my childhood reared their ugly head in my marriage. My marriage made me feel like I was a bad person, like I was damaged, I was dysfunctional, I was never going to be happy. But I don't believe that to be true. Yet there I was in a relationship that made me feel that way."
Now getting ready to launch her talk show Bethenny, she said that she had reservations about Jason from the start and wished she'd paid attention to her own feelings.
"Maybe that's the first lesson learned: to go with my gut. Because I waited a long time to see if I even wanted to be in this relationship I didn't go with my first instinct."