Bethenny Frankel's Estranged Hubby Willing To Share Custody Of Daughter, But She Still REFUSES!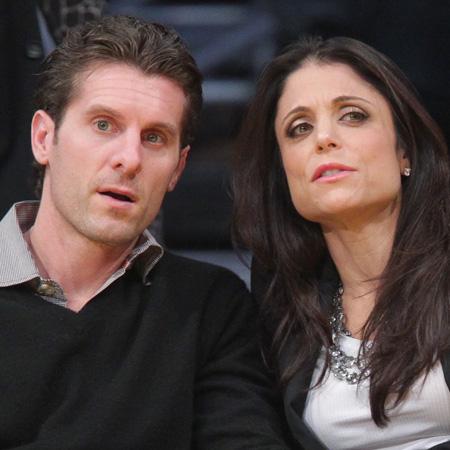 Bethenny Frankel's estranged husband, Jason Hoppy, is willing to share parenting responsibilities of their 2-year-old daughter, Bryn, but the Skinny Girl mogul is digging in her heels for a nasty custody war because she still wants to call all the shots and raise the toddler without Jason's input, RadarOnline.com is exclusively reporting.
"Jason has come a long way since he filed for divorce and requested sole custody of Bryn, just as Bethenny did when she initially filed. Jason doesn't want to cut Bethenny out of his daughter's life, and he recognizes that Bryn needs her mommy. Jason is agreeable to joint custody of Bryn, but Bethenny is absolutely balking. She wants sole custody of Bryn, period. No compromises. It makes no sense because Jason is a very active father and plans to be a huge part of his daughter's life," a source told RadarOnline.com exclusively.
Article continues below advertisement
As we previously reported, the court has ordered parenting evaluation to try and settle the custody issues.
"Bethenny is furious that her parenting style and methods are going to be questioned. Bryn is her whole life, and she doesn't want anyone to assess her mothering skills," a source previously told us.
"She does not want a complete stranger to come into her home and pass judgment on the way she nurtures Bryn.
"Bethenny has trouble trusting people she doesn't know, and this is not making her happy."
Frankel is "absolutely flummoxed that her lawyer, Allan Mayefsky, who successfully brokered Katie Holmes sole custody deal of daughter, Suri, with Tom Cruise, has been unable to get the same results so far in her case. Bethenny expects the same result in her case, but Jason will fight her on it," the insider told us.
Frankel, 42, split from Hoppy, 41, a pharmaceutical sales exec, just before Christmas. The pair married in March 2010 and filed for divorce in January.