Amanda Bynes Goes Wig Shopping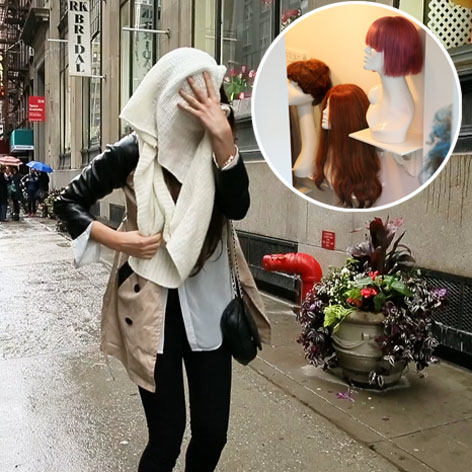 A day after tweeting that she needed help from Nicki Minaj's "wig person," Amanda Bynes went wig shopping in New York.
Leaving her crazy blonde hairpiece at home and wearing a long dark wig instead -- but with a white sweater over it! - Bynes went to the Hadiiya Barbel Collection wig store in New York.
Bynes caused a sensation Saturday when she tweeted AmandaBynes outrageous claims of sexual harassment against the police officers who arrested her Thursday night.
Article continues below advertisement
As RadarOnline.com previously reported, the troubled former actress wrote she'd been fondled by cops and called the allegation that she'd thrown a bong out her apartment window "hilarious."
Bynes was busted on suspicion of criminal possession of marijuana, reckless endangerment and felony tampering with physical evidence. Following a bail hearing Friday morning, she was released after posting her $1,000 bond.
An NYPD spokesman has denied his officers acted inappropriately, but Bynes isn't giving up.
"Believe everything I say on Twitter," she wrote late Saturday night.