Amanda Bynes Claims Cop 'Slapped My Body Part, Alleges Bizarre Sexual Harassment'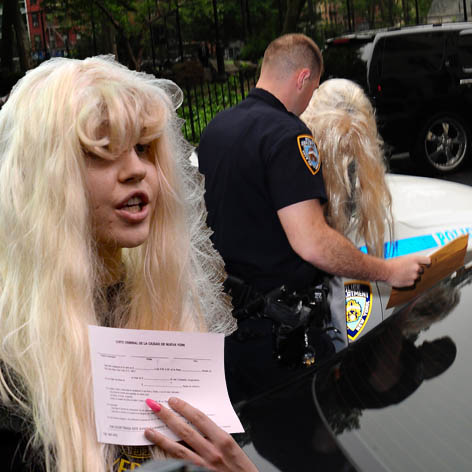 Amanda Bynes has turned to making outrageous claims of police officers sexually harassed her.
On Saturday afternoon, Bynes went off on an absurd rant against the NYPD officers involved in her Thursday night bust, Writing on her Twitter page:
"Don't believe the reports about me being arrested. It's all lies. I was sexually harassed by one of the cops the night before last which is who then arrested me. He lied and said I threw a bong out the window when I opened the window for fresh air. Hilarious. He slapped my vagina. Sexual harassment. Big deal. I then called the cops on him. He handcuffed me, which I resisted, quite unlike any of the reports stated. Then I was sent to a mental hospital. Offensive. I kept asking for my lawyer but they wouldn't let me. The cops were creepy. The cop sexually harassed me, they found no pot on me or bong outside my window. That's why the judge let me go. Don't believe any reports."
MORE ON:
Celebrity Justice
Article continues below advertisement
As RadarOnline.com has been reporting, the troubled former actress was busted on suspicion of criminal possession of marijuana, reckless endangerment and felony tampering with physical evidence.
She was released on $1,000 bail after a court hearing Friday morning.
The NYPD opened an investigation into Bynes' claims, but a source said a building manager who witnessed the two cops arrest the actress saw no evidence supporting her account, The New York Daily News reported.