Amanda Bynes Sends Out S.O.S. To Nicki Minaj's 'Wig Person' & Says She Needs 'Another Nose Job'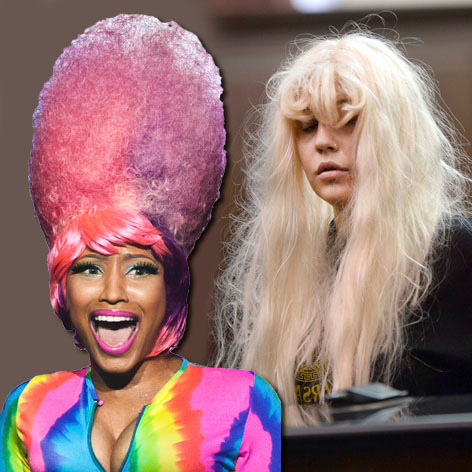 A little arrest isn't going to keep Amanda Bynes away from her Twitter page.
The troubled former actress sent out a sadly comical message Friday night.
"I need Nicki Minaj's wig person stat! :P," she wrote.
The reference suggests Amanda knows the bizarre wig -- it looked more like a dead animal on her head than a hairpiece -- she wore to court on Friday was more than over-the-top.
Bynes was arrested Thursday night on suspicion of criminal possession of marijuana, reckless endangerment and felony tampering with physical evidence.
MORE ON:
Celebrity Justice
Article continues below advertisement
She was released on $1,000 bail and is denying she did anything wrong.
"I only smoke tobacco I don't drink or do drugs. I've never had a bong in my life! I need to get another nose job after seeing my mugshot! :D" she tweeted after the court appearance.