Widow Of Accused Boston Bomber Cooperating With Investigators, Her Attorney Says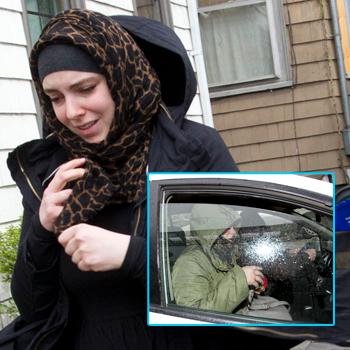 Tamerlan Tsarnaev's widow Katherine Russell is now cooperating with authorities, according to her lawyer Amato DeLuca.
DeLuca said in a statement that Russell -- who had previously kept mum with investigators -- is "doing everything she can to assist with the investigation;" and that the converted Muslim has been thunderstruck by the past week's events.
"The reports of involvement by her husband and brother-in-law came as an absolute shock to them all," DeLuca said. "As a mother, a sister, a daughter, a wife, Katie deeply mourns the pain and loss to innocent victims -- students, law enforcement, families and our community.
Article continues below advertisement
"In the aftermath of this tragedy, she, her daughter and her family are trying to come to terms with these events."
He previously had told CNN's Chris Lawrence that Russell "knew nothing about her husband's nefarious plans at any time."