Marathon Bomber's Widow Katherine Russell Worked 80 Hours A Week While He Plotted Destruction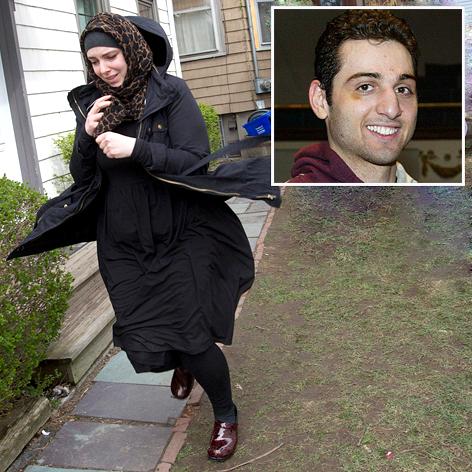 Katherine Russell labored 70 to 80 hours a week as a home health care aide while her husband Tamerlan Tsarnaev plotted the Boston Marathon bombing with his brother.
Russell, who has now been left alone to raise her three-year-old daughter, was totally unaware of her husband's evil plans, her attorney Amato DeLuca told AP.
"When this allegedly was going on, she was working, and had been working all week to support her family," DeLuca said.
Article continues below advertisement
She had no reason to suspect anything was amiss, DeLuca insisted.
In fact, Tamerlan played Mr. Mom, taking care of the couple's daughter, Zahara, while Katherine put in her back-breaking hours.
As RadarOnline.com has been reporting, Russell, who was raised Christian in an upper class suburban family, converted to Islam after meeting and marrying Tamerlan.
She then shocked family and friends by completely changing her wardrobe to dress in full Muslim attire.
Tamerlan was killed in a shoot-out with police on Friday.
His brother, Dzhokhar , 19, was seriously wounded and captured. He is now being questioned by authorities, has been charged and could be facing the death penalty.