Boston Bomber's Widow Was All-American Girl, Brainwashed By Extremist Husband, Says Friend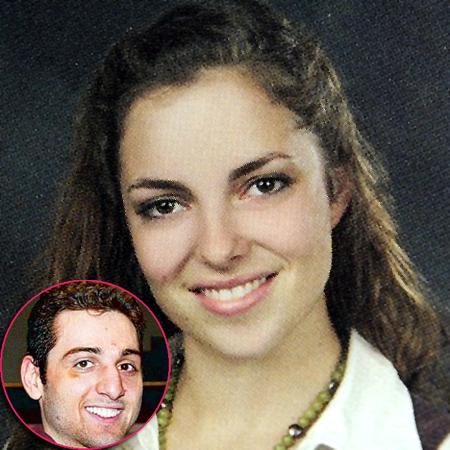 As authorities look into how much Katherine Russell, the widow of Boston Marathon bomb suspect Tamerlan Tsarnaev, knew of her late husband's activities, friends and family wonder what happened to the upbeat Rhode Island native who dreamed of going to college and joining the Peace Corps.
Friends who grew up with Russell say she was "totally transformed" after meeting Tsarnaev, then a promising athlete, at Suffolk University.
Article continues below advertisement
She was "an all-American girl who was brainwashed by her super-religious husband," a former schoolmate told the Daily Mail. "Nobody understands what happened."
As a young woman, Russell, who would encourage friends to "lighten up and enjoy the small things" in life, subscribed to the motto, "Do something about it or stop complaining."
The daughter of a doctor and a nurse, Katherine, or "Katie" as her friends called her, was the eldest of Judith and Dr. Warren Russell's three daughters. Those who knew the honors student describe her as a normal girl with a nice family.
"The thing that's so shocking is that there was nothing at all that made Katherine different," a classmate recalled to the Daily Mail. "Her parents are nice people, her sisters are great girls. But she met this guy, I guess, and everything changed."
As a high school student at North Kingstown High School, Russell was a member of the Dance Team and Art Club, and participated in pep rallies and other school activities.
Article continues below advertisement
Those who knew her as a student in Rhode Island would have never believed the promising student would be intimately involved with the two brothers from Chechnya believed to be behind the horrific Boston Marathon bombings.
"None of us would have dreamed that she would marry so young or drop out of college and have a baby or convert or be part of any of what's happened," a friend told the Daily Mail. "She's just not the same person at all."
Another former schoolfriend, who saw Russell more recently barely recognized her.
"I saw her like a few months ago and she was just totally transformed. She was not the same person at all."
After meeting Tsarneav, 26, at Suffolk University, Russell quickly fell under the spell of the troubled man who came to America from his homeland of Chechnya. Even after Tsarneav was arrested for violently assaulting her in 2009, Russell still described Tsaraev as "a very nice man," according to Cambridge City Police Department reports of the incident.
Article continues below advertisement
In 2010, she dropped out of college and converted to Islam for Tsarneav. Soon after, the pair married and Russell became pregnant with his child, Zahara, now three.
Neil Diamond Comforts Fans Singing 'Sweet Caroline' At The Boston Red Sox Game
Russell, who has been staying with her parents in Rhode Island since the bombings, was seen returning to the Massachusetts home she shared with her late husband accompanied by Federal Agents today.
Her proximity to both brothers means she will continue to be under intense scrutiny, as authorities begin to piece together the events that led to this horrific crime -- and the extent of Katherine's involvement. Russell was living with Tsarnaev when he travelled to Makhachkala in 2011 -- investigators believe he may have met with Gaczhimurad Dolgatov, a Dagestani jihadist who died in 2012 after a stand-off with Russian security services, during that trip.