Boston Bomber Widow Refusing To Talk To Federal Investigators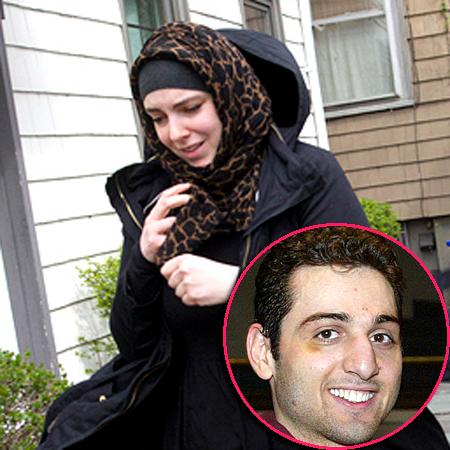 UPDATE 1:00 pm EDT: Katherine Russell and her attorney left the home of Russell's parents Tuesday morning, accompanied by three federal agents, according to a new report. Russell and her attorney returned about three hours later, escorted by the same agents. No one has confirmed that Russell gave an interview although her attorney says she "is doing everything she can to assist" the investigation.
Katherine Russell, the 24-year-old wife of late Boston Marathon bombing suspect Tamerlan Tsarnaev, has stayed mum when questioned by federal agents about the incident.
Article continues below advertisement
Her lawyer Amato DeLuca told the NY Post his client was "deciding what to do," and did not know about her late husband's plans with his brother.
"She knew nothing about it at any time," DeLuca said, later predicting she will eventually speak.
He later told CNN, "The whole family is a mess, to put it bluntly. They're very distraught. They're upset.
"Their lives have been unalterably changed. They're upset because of what happened, the people that were injured, that were killed. It's an awful, terrible thing."
MORE ON:
Katherine Russell
Katherine, the mother of Tsarnaev's 2-year-old daughter Zahara, is staying with her parents at their North Kingstown, RI, which is under watch from both reporters and federal authorities.
As RadarOnline.com previously reported, the 24-year-old was raised a Christian, and converted to Islam after marrying now dead bombing suspect Tsarnaev, whom she met at a nightclub in 2009 while a student at Boston's Suffolk University.