Exclusive
Sharon Osbourne WILL Testify In Michael Jackson's Wrongful Death Civil Trial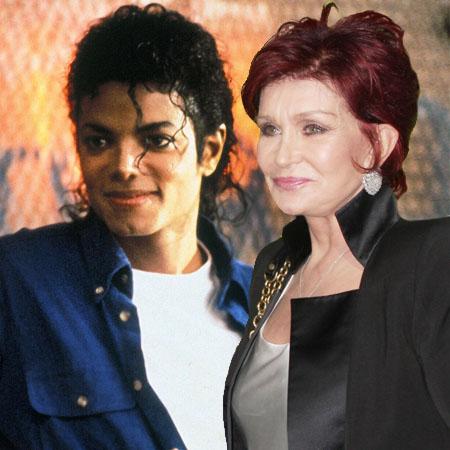 Sharon Osbourne will testify in support of Katherine Jackson at Michael Jackson's wrongful death civil trial, RadarOnline.com has exclusively learned. The revelation comes only days after Ozzy's wife revealed on her CBS show, The Talk, that AEG executives had told her that the King of Pop was not well enough during rehearsals for his scheduled shows at the O2 Arena in London.
"Sharon Osbourne was added to the plaintiff's witness list. The jury will be extremely interested to hear what Sharon has to say. Sharon is extremely credible, and she doesn't have an axe to grind with anyone in this case. She just wants to tell the truth about what certain key executives at AEG told her before Michael tragically passed away. This goes to the heart of Katherine's case that AEG knew Michael wasn't healthy, and everyone at AEG knew it," a source close to the situation told RadarOnline.com exclusively.
Article continues below advertisement
The news that Osbourne will take the stand comes only days after she made a startling revelation on The Talk. Speaking about the civil lawsuit, the spitfire British redhead said, "And the thing is, there were certain people that work at that company that knew that Michael Jackson was not well and they didn't care because it's business, and at the end of the day whether he performed ,or he didn't, they would still make money. I've had conversation's with certain people at that company, (AEG) who have said exactly that to me. If they would like me to go to court, (the Jackson family), I will stand up and tell them who said that to me!"
As we previously reported jury selection in the $40 billion lawsuit began Tuesday in Los Angeles. Katherine Jackson contends that AEG Live were negligent by hiring Conrad Murray to be her son's personal physician for his upcoming tour.
Jackson died just two weeks before the This Is It tour was set to have kicked off at London's O2 Arena in the summer of 2009 – it was to be the Thriller singer's much anticipated comeback.
In November 2011, Murray was convicted of the involuntary manslaughter of Jackson, and was sentenced to four years in county jail.
AEG Live asserts that Murray had been Jackson's personal doctor before they hired him, and that the employment contract was never actually signed off on.
Jury selection could take three weeks, with the trial potentially lasting up to three months.