She Had 'One Too Many' But These Photos Prove Reese Witherspoon Has Had Plenty Before!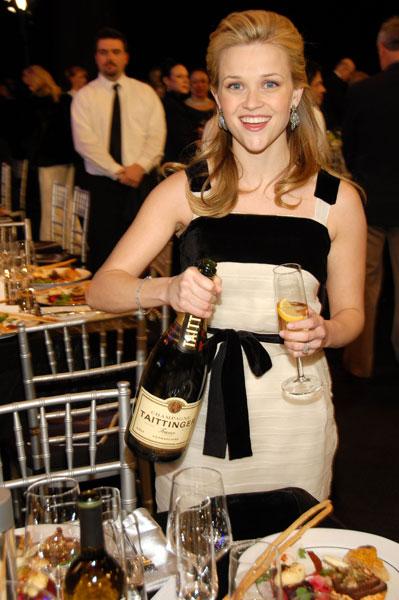 Everyone makes mistakes and Reese Witherspoon apologized for her recent arrest with a statement admitting she had "one too many" the night her husband Jim Toth was jailed for DUI and she was cuffed for disorderly conduct.
While we are still left wondering how many is "one too many" nobody is revealing the exact number of drinks!
But, interestingly, a look back at Reese at various events shows the actress with the squeaky-clean reputation definitely enjoys a nice alcoholic drink!
Article continues below advertisement
After maintaining a squeaky-clean reputation throughout her career, even during a public divorce from Ryan Phillipe,
the 37-year-old's drunken diva-like behavior came as a shock to many people, inside and out of Hollywood.
"Do you know my name?" she said to the arresting officer. "You're about to find out who I am. You are going to be on national news."
(Well, actually Reese, you were the one on national news!)
But Reese owned her behavior in the aftermath and released a public statement saying she was "deeply embarrassed' about her behavior.
The arrest was out of character but as our photo gallery above shows, enjoying a nice drink is certainly not!
So check out the photos of Reese enjoying a glass of wine at cocktail party or even a luncheon, throwing back a beer at a concert, or celebrating with a glass -- or bottle -- of bubbly and more!