She's Poppin'! Kim Kardashian Flaunts Huge Boobs And Baby Bump At Gym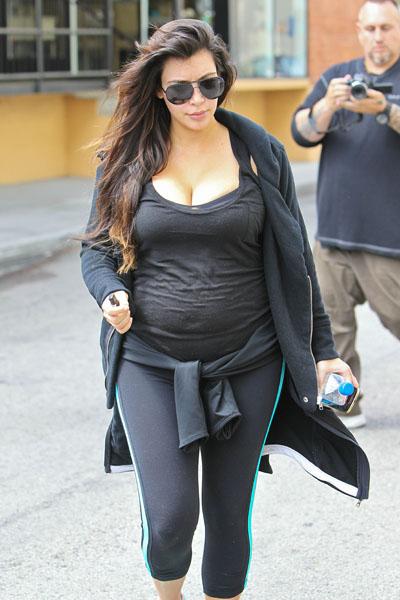 Article continues below advertisement
Over the weekend, the mom-to-be jetted over to Las Vegas where she showed off her pregnancy curves in a tight red dress during a promotional appearance at her Kardashian Khaos store.
Earlier in her pregnancy Kim complained that she was having a hard time dressing her body, as her bump hadn't popped yet, but clearly that stage is over!
"When I really get my bump I will love showing it off, but some days its bigger than others and it hasn't really popped yet," Kim blogged in March. "So this inbetween phase is so awkward to dress.
"I have gained lots of inches in width, but can't wait for the bump to pop… but finding ways to conceal it is hard."