Kim Kardashian Forced To Admit Under Oath She's Been Away From Kanye West More Than With Him!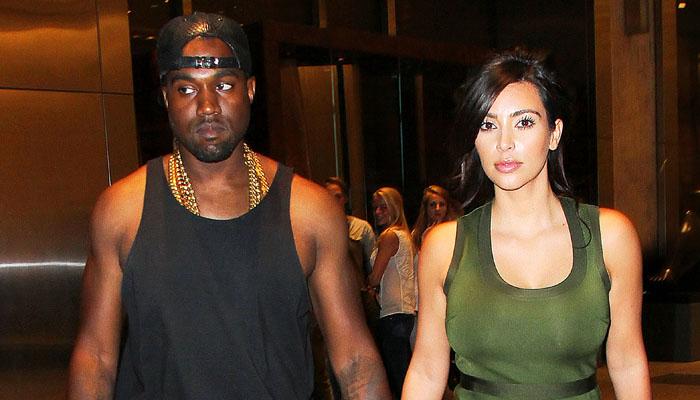 Kim Kardashian has been forced to admit under oath that she's spent more time away from Kanye West than with him, RadarOnline.com is exclusively reporting.
The revelation came in a deposition that's part of her divorce from Kris Humphries.
And it comes as rumblings are growing that there is trouble in paradise between the couple. Kanye apparently wants to live in France, with Kim not willing to leave her U.S.-based reality TV empire.
Article continues below advertisement
Now the extent of Kim and Kanye's separation has been uncovered in legal proceedings.
"Kim was forced to admit during her deposition that she has spent more time away from Kanye than with him," a source tells Radar exclusively.
"She blamed their hectic schedules, but it was obvious that it pained her a great deal. Kim is pregnant with his baby, and Kanye is missing all of her prenatal doctors appointments, because he is halfway around the world in Paris.
"Kim and Kanye talk, text and Skype, but it's not the same as having him physically with her," the source adds.
Kim and Kanye are making plans to have their baby in Los Angeles, Radar has learned exclusively. Kim's doctor is in L.A. And she wants to be surrounded by her family and friends, so previous reports that she would give birth in Paris were wrong.
Kanye, 35, has stayed in France while while Kim appeared in L.A. for the MTV awards but that temporary separation is part of a bigger problem that threatens the couple's future, according to a new report.
"Kanye is loving Paris and is having a great time there working on his album. He'd like to move there," an insider said.
Adding more stress to the relationship is the fact that Kim likely will still be married to Humphries when she gives birth.
Meanwhile, Kardashian and Humphries will face each other in court on Friday for a pretrial hearing before their divorce trial begins on May 6.