Trouble In Paradise? Kanye West Wants To Live In Paris, Kim Kardashian Won't Leave U.S.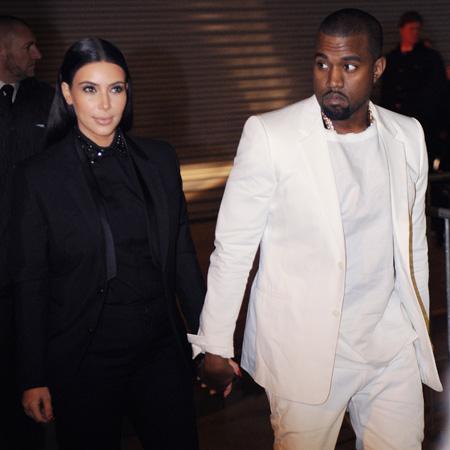 Like the song says, "Excuse my French, but I'm in France, I'm just saying."
That's part of one of Kanye West's mega-hits from his Watch The Throne collaboration with Jay-Z but it also looks like it could be a sign of trouble in his relationship with Kim Kardashian.
Kanye, 35, stayed in France while his jet-setting baby mama Kim hopped back to LA for the MTV awards but that temporary separation is part of a bigger problem that threatens the couple's future, according to a new report. (Not to mention the stress of Kim likely to give birth while still married to Kris Humphries.)
Article continues below advertisement
Looks like Kanye wants to live full-time in France and even though some reports have suggested Kim, 32, would give birth there, she is not prepared to give up the lucrative film-every-aspect-of-my-life for reality TV millions in the U.S.
The New York Post reports that Kim "has not packed up -- nor is she leaving her LA-based family and reality TV empire – to join the singer full-time."
Uh oh, is it all falling down?
"Kanye is loving Paris and is having a great time there working on his album. He'd like to move there," an insider told the Post.
Don't expect Kim to drop everything and follow and that leaves the question of will the soon-to-be parents live together? Or is this the beginning of end?
Reps for both stars are remaining mum on the subject.
Do you think Kim and Kanye will stay together, and if so for how long. Spill your thoughts on our Facebook page.