Kanye West Slams MTV For Low Ranking On Hottest MCs List, Blames Relationship With Kim Kardashian For Snub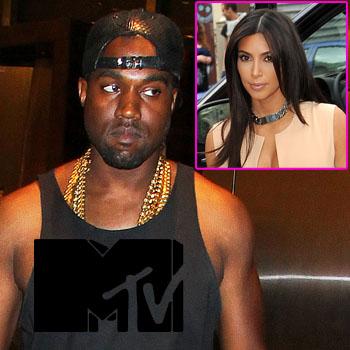 Kanye West doesn't like being anything less than the best, and will blast anyone who keeps him from the top spot!
The outspoken rapper slammed MTV during a radio interview with New York's Hot 97 station Tuesday after the music network released their Hottest MCs list, where they ranked him relatively low – and even defended his rapping skills by maintaining that he was unfairly charted on the list because of reasons like his relationship with reality star Kim Kardashian – and RadarOnline.com has the details.
Article continues below advertisement
West, who was ranked behind rappers Drake at number 5 and Big Sean at number 6 (only part of the list has been released), wasn't shy about sharing his outrage.
"Yeah, number seven bothers me," West complains to the show's host, DJ Enuff.
"I feel like for them to put me at number seven, they had to bring up things they didn't like," he continues, suggesting that the judges didn't like his Cruel Summer album, pointing out all of the hit songs on it and saying "You can't name five records like that on an album."
"It's definitely not about a body of work," he says about the list was ranked. "Possibly it could be about overall rap MC swag."
West believes that it is his association with high fashion and his relationship with Kardashian that left him snubbed.
"What happens with these type of judges and the people that review it, when I come in and I have the pink Polo and the backpack, then I'm checking all the boxes of that A Tribe Called Quest era and J Dilla all that, so they want to champion it. They don't like Givenchy Kanye. They don't like Kanye in a kilt, they don't like Kanye in a relationship."
The rapper also slams MTV's Sway Calloway, who he claims he helped out before he scored his big gig.
"I can't believe it. I gave Sway his first TV. Really, I didn't really want to call and talk about the No. 7 list, I just wanted to tell everyone I gave Sway his first TV. And he needs to remember that," Kanye spat, before abruptly hanging up on the interview.
Do you think Kanye was being a bad sport? Sound off below.