VIDEO: Taylor Swift Forgives Kanye West In A Song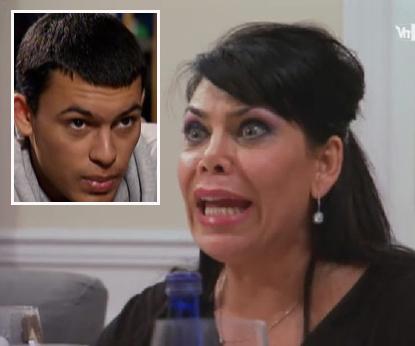 Taylor Swift is not one to hold a grudge.
Watch the video on RadarOnline.com
The 20-year-old songstress showed just that when she sang Innocent at Sunday's MTV Video Music Awards in Los Angeles, a ballad in which she declares her forgiveness for singer Kanye West after he rained on her parade a year ago.
Last year, West infamously hijacked the stage during her VMA acceptance speech in protest that she won the best video award for You Belong With Me, when he felt it should have gone to Beyonce Knowles for her popular anthem Single Ladies.
Article continues below advertisement
He said at the time: "Yo, Taylor, I'm really happy for you, I'll let you finish, but Beyonce has one of the best videos of all time. One of the best videos of all time!"
On Sunday, after repeated public apologies from West over the past 12 months, Swift showed once and for all that the water was under the bridge, as lyrics in the song made it obvious she harbors no hard feelings for the hip-hop star.
"Every one of us has messed up, too," Swift sang. "I hope you remember today is never too late to be brand new ... 32 and still growing up now; who you are is not what you did ... you're still an innocent."
West, in turn, sang Runaway, a song with self-deprecating lyrics in which he further beat up on himself for his arrogant actions of a year ago.
"I always find something wrong; you've been putting up with my expletive for too long," West sang. "Let's have a toast to scumbags."