First Photo: Boston Marathon Bomber Suspect's Daughter Plays With Grandmother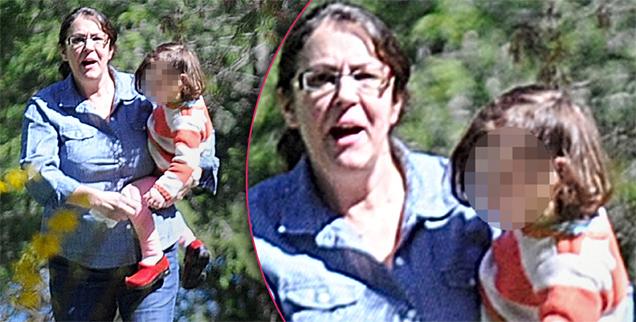 As America reels from the Boston bomb blasts allegedly masterminded by her father, three-year-old Zahara Tsarnaev obliviously played in her grandparent's front yard on Wednesday – and RadarOnline.com has a photo of the sighting.
The daughter of deceased terrorist suspect Tamerlan Tsarnaev was spotted enjoying time with her grandmother, Judith Russell, in North Kingstown, Rhode Island. Russell watched carefully as Zahara flew down a slide, then grabbed her protectively in her arms. Zahara's mother Katherine Russell, meanwhile, remains in seclusion since the bombings.
Article continues below advertisement
MORE ON:
Dzhokhar Tsarnaev
A talented artist, Katherine had plans to join the Peace Corps but dropped out of Boston's Suffolk University when she became pregnant with Tsarnaev's child. The couple was married in a simple ceremony in the mosque office of Masjid al Qur'aan, in Boston's Dorchester neighborhood, in June 2010.
Their far-from-a-fairtyale romance ended abruptly: Tamerlan died after a gun battle with police early Friday. His brother and alleged accomplice, Dzhokhar, fled from the scene and was the subject of a daylong manhunt. On April 19, the 19-year-old was spotted by a resident and captured after a standoff in Watertown, Massachusetts; he's now in the custody of the U.S. Marshals Service at the Beth Israel Deaconess Medical Center in Boston.
Dzhokhar has been charged with conspiring to use a weapon of mass destruction against persons and property in the United States resulting in death and malicious destruction of property by an explosive device; he faces the death penalty.