Dead Boston Marathon Bomber HATED Americans – Yet Accepted State Welfare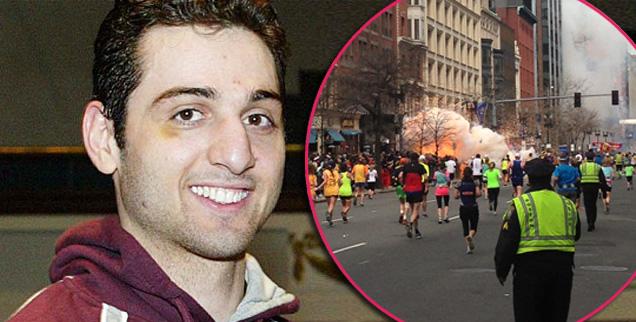 The Boston Marathon bomb attack could have been paid for by taxpayers it has been revealed, as news emerged on Wednesday that dead suspect Tamerlan Tsarnaev had been living on welfare.
The deadbeat dad and stay-at-home husband was receiving benefits as he was delving deep into the world of radical anti-American Islamism while his health aide wife Katherine Russell worked seven days a week to support him and their three-year-old daughter, reported the Boston Herald.
Article continues below advertisement
The state's Executive Office of Health and Human Services said those benefits ended in 2012 when the couple stopped meeting income eligibility limits, but did not describe what kind of benefits or how much money the couple received. In addition, both of Tsarnaev's parents received benefits, and accused brother bombers Dzhokhar and Tamerlan were recipients through their parents when they were younger, according to the state.
Tsarnaev spent at least $400 of his money at a New Hampshire fireworks store two months before his deadly attack, where he asked for the "biggest and loudest" kit, and walked away with three pounds of black powder — enough to build one of the two pressure-cooker bombs that blasted apart the marathon finish line on Boylston Street on April 15th - according to the New York Daily News.
As RadarOnline.com previously reported, Tamerlan died after a gun battle early Friday with police, and Dzhokhar, who fled from the battle and eluded a daylong manhunt, was spotted by a vigilant resident and captured after a standoff in Watertown, Massachusetts; he's now in the custody of the U.S. Marshals Service at the Beth Israel Deaconess Medical Center in Boston.
The 19-year-old has been charged with conspiring to use a weapon of mass destruction against persons and property in the United States resulting in death and malicious destruction of property by an explosive device, and faces the death penalty.