Exclusive
Octo-Mom's Diary: No More Making Porn & Can't Have A Healthy Romance Without Another '5 To 10 Years' Of Therapy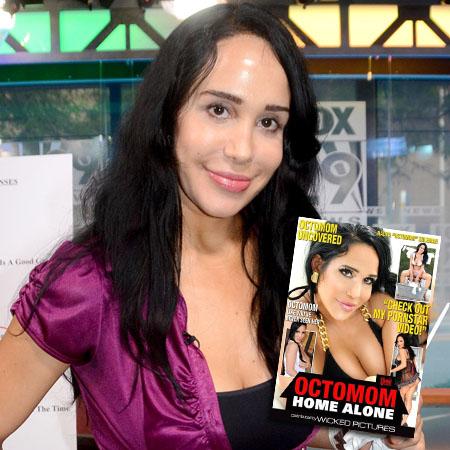 Nadya "Octo-Mom" Suleman's handwritten diary is a bizarre and convoluted scribbling in which she vows to stay celibate, never do porn or stripping gigs again and explains she won't have a healthy romance until she's done with therapy in five to 10 years -- and RadarOnline.com has all the exclusive details.
The 37-year-old California mother of 14 explains that she feels stripped of her dignity and writes, "I choose not to give my body sexually to ANYONE. Not even myself. I won't give what I can control away... I am not for sale."
Article continues below advertisement
Nadya has done several stripping sessions -- the latest being at a Florida club on Valentine's Day -- and even won an AVN Award for her solo porn tape all as a way to provide for her family but the diary writings reveal self-hatred in doing so.
"I'm to blame. I deserve to be punished. Punish me. Hurt me. Destroy me. As I am now done," she writes in the diary exclusively seen by Radar.
"I focused 100% attention on my family, went back on welfare (I know), and never stripped again. Soon…you will be reading these words. And as soon as you are…we will be off welfare forever."
Nadya also claims she won't be ready to date anyone or have a serious relationship without another five to 10 years of therapy.
"Ones body is sacred," she writes.
"Should never be sold or shared…with anyone unless in a completely committed relationship."
As RadarOnline.com exclusively reported Nadya is back on welfare and was unable to pay April's rent on her Palmdale, Calif. house so she packed up and fled in the middle of the night, leaving behind a horrendous mess of squalor and damage that required a professional company to clean it up.
Also discovered when Nadya left the rental house was a back bedroom door that had been altered with a plexiglass window installed and a lock on the outside handle so she could lock the children in the room and "keep an eye on them."