Ex-Vogue Editor Reveals Horrific Methods Models Use To Stay Thin - Eating Tissues, Hospital Drips & Simple Starvation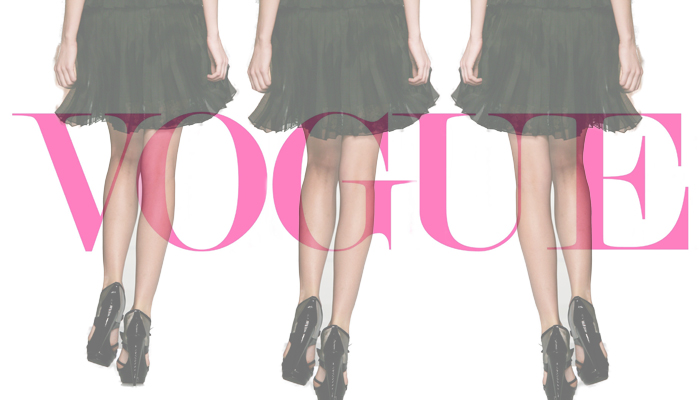 Top models will take dangerous and drastic measures to fit into sample sizes, claims a former top magazine editor.
Kirstie Clements, the ex-editor of Vogue Australia, reveals the horrors of the modeling industry in her new book, The Vogue Factor, claiming she has seen young posers put themselves in grave danger by going to such extremes as eating tissues to stay skinny – and RadarOnline.com has the details.
Article continues below advertisement
Clements, who was fired from the fashion magazine after 25 years in May 2012, details a lunch she shared with one model, who "picked at a salad," and told her that her roommate "is in hospital on a drip a lot of the time" to counteract the negative affects of her extreme dieting.
The former editor also discusses the methods that she has personally seen models use to stay super skinny -- which include eating tissues to curb their hunger and breast reduction surgery when they couldn't "diet their breasts away."
She also recalls incidents when she witnessed models passing out because they were so malnourished, and so hungry that they could hardly work.
"When a model who was getting good work in Australia starved herself down two sizes in order to be cast in the overseas shows, the Vogue fashion office would say she'd become 'Paris thin,'" Clements reveals in her shocking new book.
Do you think models are too thin? Sound off below.