Exclusive
Lindsay Lohan Attorney Mark Heller Off The Hook -- For Now -- In Witness Tampering Investigation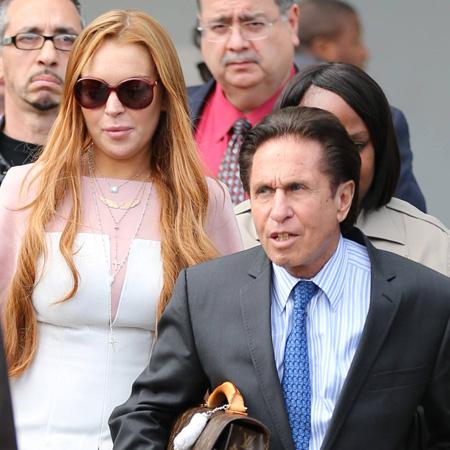 Lindsay Lohan's New York based criminal defense attorney, Mark Heller, is off the hook-- for now -- when it comes to the witness tampering allegations that were made against him, RadarOnline.com is exclusively reporting.
"For now, no action will be taken by law enforcement in Southern California in connection with allegations that Mark Heller asked Lohan's former assistant, Gavin Doyle, to change his testimony at her lying to cops trial," a source tells Radar. "Nothing can be done right now, because, unfortunately, Gavin has been less than forthcoming with information. Unless something changes and Gavin decides to reveal more about the allegations, Mark is off the hook."
Article continues below advertisement
As we previously reported, prosecutors began looking into allegations that Heller wanted Doyle to testify that the car accident he and Lohan were involved in last year was his fault. A source alleged that Heller told Doyle to say that photographers were chasing the duo and that he grabbed the steering wheel, causing Lohan to crash into a cement truck.
However, the case never went to trial as the 26-year-old actress struck a plea deal at the last moment, agreeing to check in to rehab for 90 days, undergo 18 months of psychological counseling and perform 30 days of community service.