Lindsay Lohan's Legal Woes Continue -- Blows Off Deposition & Is Accused Of 'Playing Games'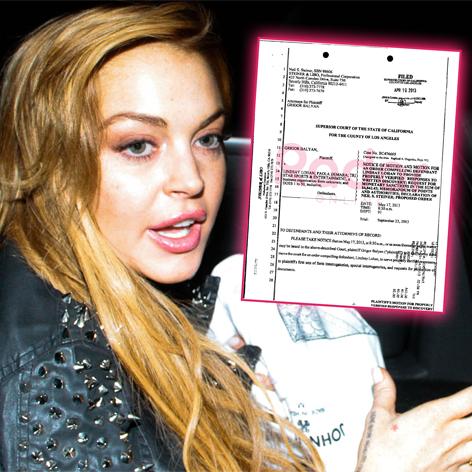 Lindsay Lohan's never-ending legal woes continue as the embattled actress is accused in court documents of playing games for failure to appear at a court ordered deposition, RadarOnline.com is exclusively reporting.
Grigor Baylan, a paparazzo, filed the civil lawsuit against Lohan, Paola Demara and Tri Star Sports Entertainment, claiming he was injured when a car that the actress was riding in hit him. Lindsay was a passenger in the car when it made a speedy getaway from a club on Janurary 10, 2010.
Article continues below advertisement
"Lohan has not paid court ordered sanctions to date. As is appears that defendant Lohan is simply playing games, including making misrepresentations to plaintiff's counsel concerning her scheduling issues, and will not voluntarily appear for a deposition or pay sanctions, even after this Court has ordered her to do so."
Lilo hasn't even answered formal legal written questions about the case submitted by the pap's lawyer!
The judge is being asked once again to slap another set of monetary sanctions of $4,842.43 on Lindsay along with an order forcing her to answer the written questions and finally to have her deposition taken.
A hearing is scheduled for May 7.