You Listening Brandi Glanville?!! LeAnn Rimes Twitter Rant -- Supporting Step Moms Is Not Putting Down Bio Moms!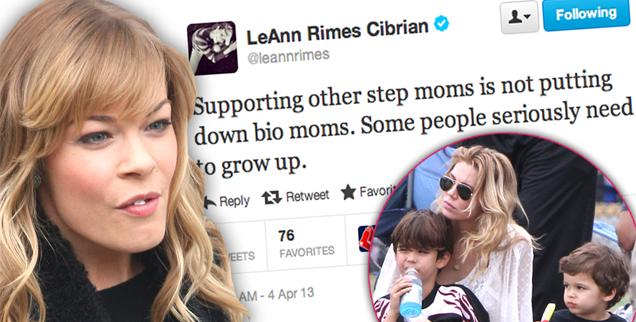 Article continues below advertisement
Earlier in the day, the self-declared "bonus mom" of husband Eddie Cibrian's two sons, Mason and Jake, with his former wife Brandi Glanville, sounded a little more than frustrated in another tweet.
"Some people really are so sadly wrong about what they think they are so right about," she sagely opined.
Meanwhile, as RadarOnline.com previously reported, Glanville recently complained that Rimes "doesn't have any boundaries" when it comes to her children.
Do you think LeAnn Rimes is heading down a slippery slope once again on Twitter? Sound off below.