LeAnn Rimes: People Said I Was Anorexic, But I Just Wasn't Sleeping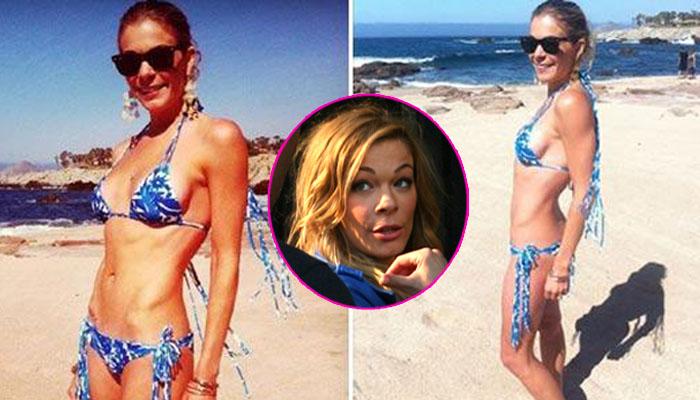 LeAnn Rimes may have gotten super skinny, but the country star claims it wasn't because she had an eating disorder!
The 30-year-old, who checked into a treatment center in August 2012 to deal with "stress and anxiety," recently opened up about her drastic weight loss in 2011, claiming that she never suffered from anorexia, but simply wasn't sleeping because of the stress caused her affair with Eddie Cibrian and the subsequent aftermath – and RadarOnline.com has the details.
Article continues below advertisement
"People said I was anorexic, but I didn't have a problem with eating as I ate a ton all the time – I could eat my husband under the table!" LeAnn admitted to The Daily Mail. "But I was going through a time when I just wasn't sleeping – my mind wouldn't shut off and my heart was breaking."
LeAnn, who is looking much healthier these days, has a new sense of self-confidence, which she owes in part to her husband.
"Now I'm secure about my body, although I'm like any other woman and have my moments of self doubt. But it's nice to have a husband who tells you you're beautiful all the time. I'll say to him, 'I've gained a few pounds,' and he'll say, 'Good!'
"It just gives you another level of confidence. But being in this business, I've noticed that image-wise it's definitely worse for a woman."
What do you think about LeAnn saying she got skinny from not sleeping? Sound off below.