Exclusive
LeAnn Rimes Facing Most Important Moment Of Her Career, According To Music Critic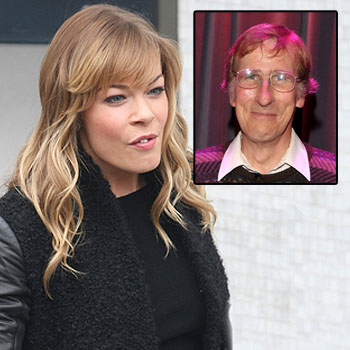 LeAnn Rimes is facing the most important moment of her career.
The 30-year-old country music star, whose name has become more synonymous with tabloid scandal in recent years than her music abilities, is set to release her 14th studio album, Spitfire, in the next few weeks.
It comes at a defining time for Rimes, according to Paul Grein, a music expert and writer of the Chart Watch blog for Yahoo.
"It's certainly important because her last album Lady & Gentleman didn't do well at all," Grein told RadarOnline.com.
Article continues below advertisement
"That peaked at number 32 in the charts, which is very unusual," he added, because her past records had peaked inside the top five on the charts.
"But Lady & Gentleman was a specially themed album of duets and covers by male country artists. Her fans just didn't buy the theme.
"Spitfire, which I haven't heard, could be different and a return to form, which she needs. She's not a country music great like Dolly Parton for example, but she's about halfway there.
"You have to remember, LeAnn has sold over 37 million albums over the world. She's already established so she will still sell records regardless.
"It's natural that you sell the most records when you're new and hot. But she's pretty young and is a hit-maker. And Spitfire is a much better name for an album - Lady & Gentleman didn't even really make sense as a title, never mind a project," Grein added.
Article continues below advertisement
Rimes is currently without a label, which means she is free to discuss a new deal with any publisher she wants. Grein said he believes that she should pick a deal with a new label that believes in her rather than throws the biggest pot of gold in her direction.
"LeAnn won't have any shortage of offers," Grein tells Radar.
"But what's important is she looks for things other than money when choosing her next step.
"She needs to go to sign with a label that recognizes her talents and believes in her, rather than the biggest pay check. Because, let's be honest, she doesn't need the money."