Kirstie Alley Animal Cruelty Scandal! Screen Legend Tippi Hedren Slams Actress Over Pet Lemur Collection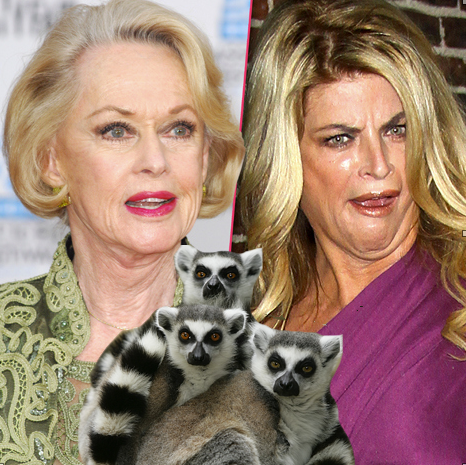 Kirstie Alley is being attacked by animal activists – including big screen legend Tippi Hedren – for her collection of pet lemurs!
In an exclusive interview with the National Enquirer, Hedren, the 83-year-old star of the Hitchcock classic The Birds slams the Fat Actress star, who has flaunted her furry friends on her hit reality show, for being "irresponsible" in housing the primates in her Los Feliz home – and RadarOnline.com has the details.
Article continues below advertisement
"These creatures need to be in their natural habitat – and I would tell Kirstie that myself," Hedren fumes. "We cannot give wild animals the one thing that they need."
Other animal rights activists go even further with their complaints against Alley, claiming that she should be charged with cruelty to animals.
To read all about Kirstie Alley's animal cruelty scandal, pick up the latest issue of the National Enquirer -- on newsstands Thursday.